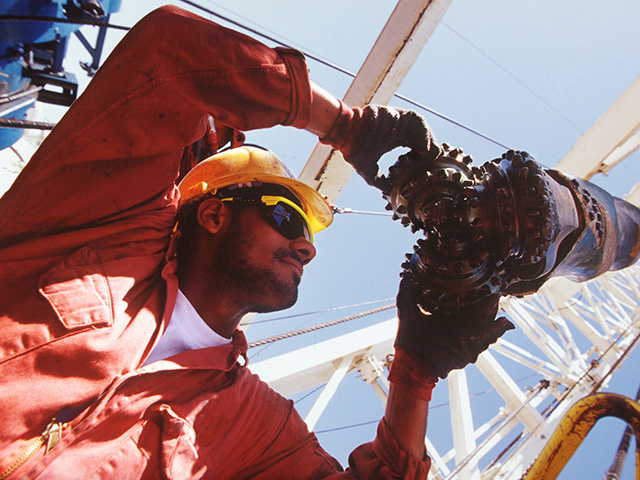 Drilling contractor KCA Deutag said its ability to operate had become "very complex" due to the recent crude price slump and Covid-19 outbreak.
KCA, headquartered in Portlethen, near Aberdeen, said the current set of market challenges were "unprecedented" and that it expected economic disruption to be "significant and last for months".
Bosses at the firm said they were focusing on managing "liquidity" as they take "defensive actions".
They intend to use "grace periods" for the next bond interest payments and "engage with creditors via their advisors".
Chief executive Joseph Elkhoury said he expected recent market convulsions to have a big impact on KCA's figures in the second quarter and beyond.
The firm had net debts of £1.45 billion at the end of 2019, according to its full year results announcement, published today.
Pre-tax losses widened to £183m in 2019 from £178m the previous year, despite sales increasing by 8% year-on-year to £1.1bn.
Earnings before interest, taxes, depreciation, and amortisation totalled £248m, up 9.6%, while KCA's contracts backlog stands at £4.7bn.
Highlights for 2019 included a number of contract awards and extensions in land drilling and the acquisition of two rigs in Iraq which came with existing ongoing contracts.
Recommended for you

KCA Deutag to buy Saipem Onshore Drilling in 'milestone' $550m deal