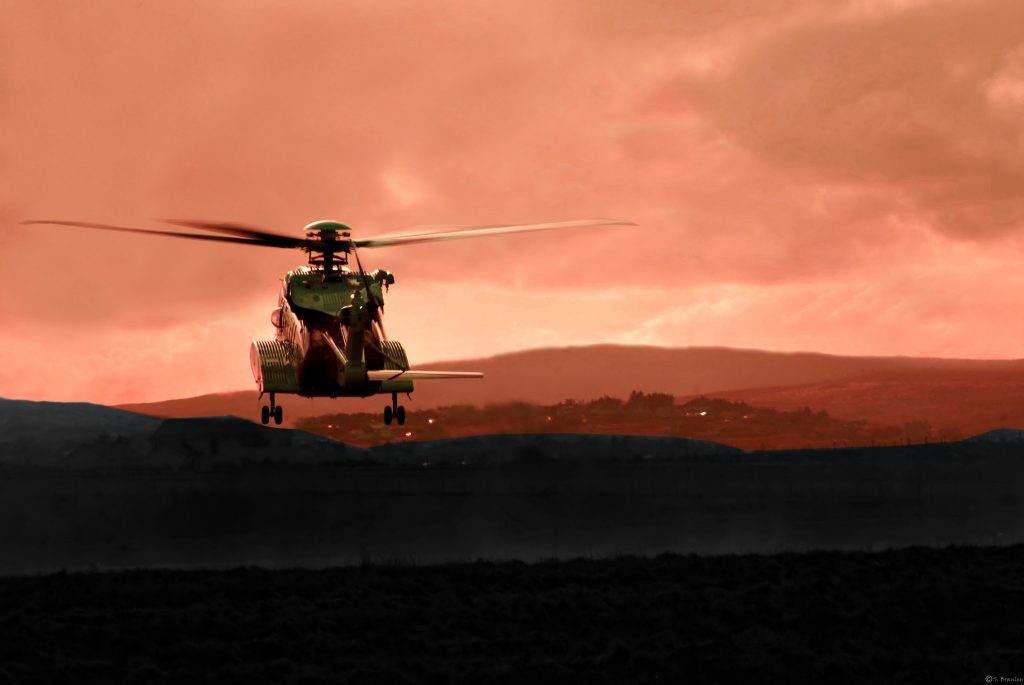 North Sea helicopter flights are expected to reduce by up to 30% over the next two weeks due to the effect of the coronavirus outbreak.
Offshore down-manning, alongside the deferment of North Sea projects, has been blamed for the cuts as oil and gas operators attempt to make cost savings in the wake of the crisis.
Research and consulting firm Air and Sea Analytics said the down-manning of North Sea assets in March resulted in a "bit of an increase" in flights.
But the firm added there will be "a reduction of about 20 or 30% over the next few weeks".
Representative trade body Oil and Gas UK (OGUK) said the reduction "underlines the challenging environment faced across industry".
Steve Robertson, founder of Air and Sea Analytics, claimed the 40% cut in North Sea staff would result in the need for less flights out to oil and gas assets.
He also added that service cuts would occur as North Sea operators seek to make cost savings due to deferred projects such as single well tie backs and cancellations.
But Mr Robertson added that the offshore helicopter sector would be "not the worst hit" as it continues to operate despite crew deductions.
He pointed to the recent 'corona copter' service created by CHC Helicopter to bring suspected Covid-19 sufferers back to shore.
Operators Total, Shell, CNR, Taqa, Spirit Energy, Equinor and EnQuest will be able to call upon the aircraft as part of the new agreement.
He said: "The rotorcraft business is providing a crucial service offshore during these difficult times.
"It will take a hit, but nothing like what we are seeing in fixed wing and commercial air industry."
OGUK HSE director Trevor Stapleton said: "This underlines the challenging environment faced across industry and the specific impact this is now having across our entire chain as we wrestle with the continued pressure of low oil price and the coronavirus pandemic impact.
"The health and safety of our people is a core priority which is why, like many industries, companies are looking to reduce non-essential work. OGUK is working with its members to ensure our sector has the regulator and government support it needs so that it can continue to provide the UK with the secure and affordable energy now and in the future and help deliver our net zero ambitions."
Recommended for you

Sky not the only limit in future North Sea aviation