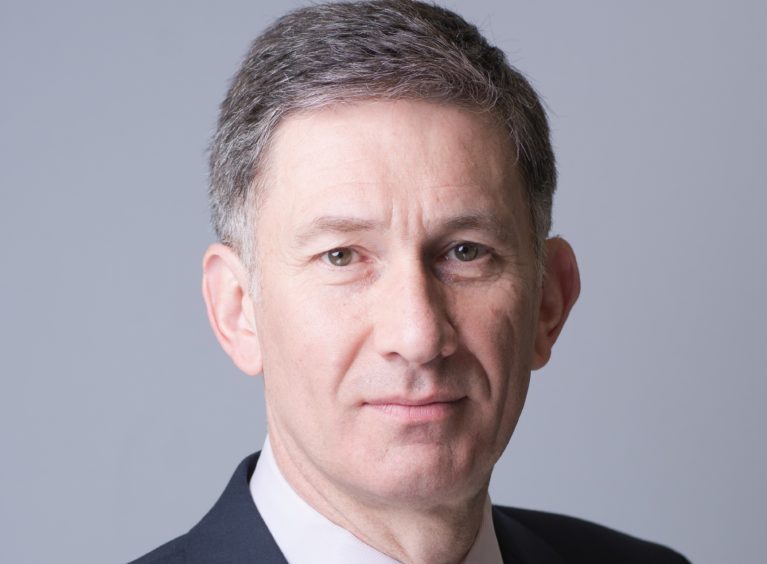 The uncertainty surrounding the coronavirus pandemic could be a "moment to reassess" for many smaller North Sea oil and gas firms overlooking the energy transition, a top energy analyst has said.
Adam Forsyth, head analyst at Longspur Research, said it is "understandable" many oil and gas firms may consider putting the transition to cleaner operations on the back burner, but added that having renewable energy projects within their portfolio could give firms "another option" during a dip in oil price.
Last month, oil major BP's new boss Bernard Looney said the coronavirus pandemic reaffirmed his goal to "reinvent" itself as a net-zero energy company.
But Mr Forsyth said it could be the time for smaller firms to find their niche in a growing renewable energy sector.
He said: "Those that can transition will, to survive.
"But a lot of companies' will see this as a moment to reassess and work out what they should be doing.
"I think there will be some companies who will see floating offshore wind as a major opportunity.
"Given the skill sets involved, a lot of it is the offshore oil and gas skill set.
"If the floating wind sector continues to get support from government then it may become an opportunity for small oil and gas companies who have the right skills to deploy.
"No matter what the oil price does it at least gives them another option."
Mr Forsyth believes the Covid-19 crisis could put many oil firms' priorities in greater focus and could result in the push for the energy gaining "greater emphasis."
He said many firms who are susceptible to the fluctuations in the oil market could see offshore renewables as a safer bet – but added that future UK Government policy will also have a large part to play.
Mr Forsyth said: "The other big thing with the energy transition will be politics, which is more uncertain at the moment.
"For the world as a whole, the fact that one existential crisis has proven to be something we need to deal with may mean that another existential crisis – climate change – goes further up the agenda."
"I also think that policy makers may push oil firms that way.
"Policy was already getting strong but I think that anything that's already happening around the virus is delaying things and where it was strong it will come back with greater emphasis."
Recommended for you

BP boss defends dividend hike, buybacks amid cost-of-living crisis