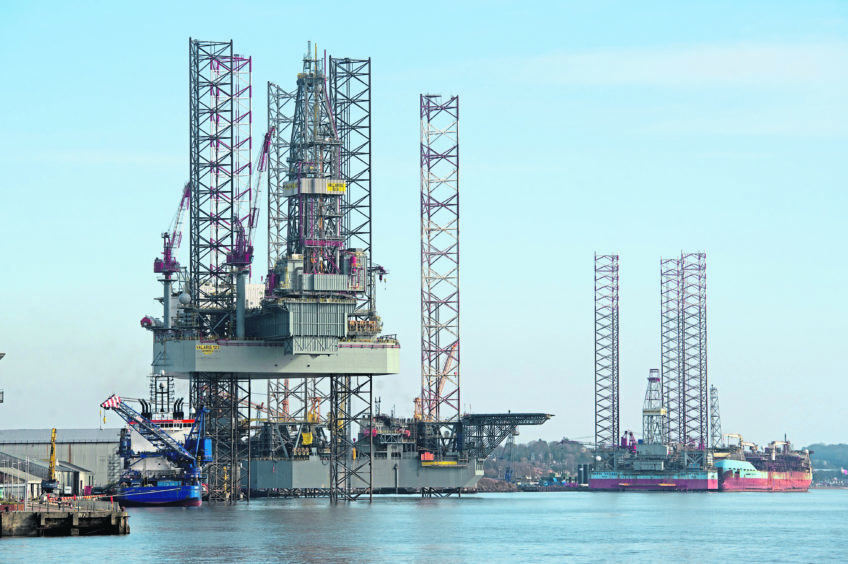 A call for staff to return to work at a Dundee-based engineering firm after being sent home amid the Covid-19 pandemic has been branded "irresponsible" amid claims it is putting lives at risk.
Texo, which operates a fabrication facility and a range of engineering services in the city, sent staff home from their bases at the Port of Dundee and the Port of Blyth near Newcastle.
However, in a letter to employees, the company said it had taken the decision to ask them to return to work and pointed to measures it had introduced "which will ensure that the 34 workers we expect to return on Monday are safe and remain free from infection".
The decision has been branded "irresponsible" by one whistleblower.
The letter, seen by The Courier, highlights Covid-19 legislation in Scotland allowing personnel to travel for the purposes of work where they cannot provide services from home.
A second document covers Covid-19 measures put in place at the site, including banning staff travelling to work together unless they are from the same household and each staff member being issued with their own pen which they are not allowed to share.
One Dundee employee slammed the decision and said staff feared being laid off if they did not comply.
"This not essential work by any means, what we are working on has no medical applications and is not vital to the economy," said the worker.
"At the moment, we are working on a half-built wave machine and fabricating stairs for oil rigs.
"This decision is irresponsible … especially as a number of staff are in their 50s and 60s."
A spokeswoman for Texo said: "The health and welfare of our workers and all people in the UK is of the utmost importance to us.
"Texo Group has taken the decision to get back to work on delivering projects that are critical national infrastructure.
"We downed tools last week after the prime minister's announcement and we have used the time since to implement extensive cleaning and social distancing measures and stringent health monitoring in line with all government advice.
"Our site at the Port of Dundee, which continues to operate along with several other businesses based there, spans 50,000sq ft across three units and offers more than enough scope to meet requirements.
"We are open as always to listening to any concerns our employees raise to us."
Recommended for you

Shell weighing up 'jab or job' policy for employees: Reports