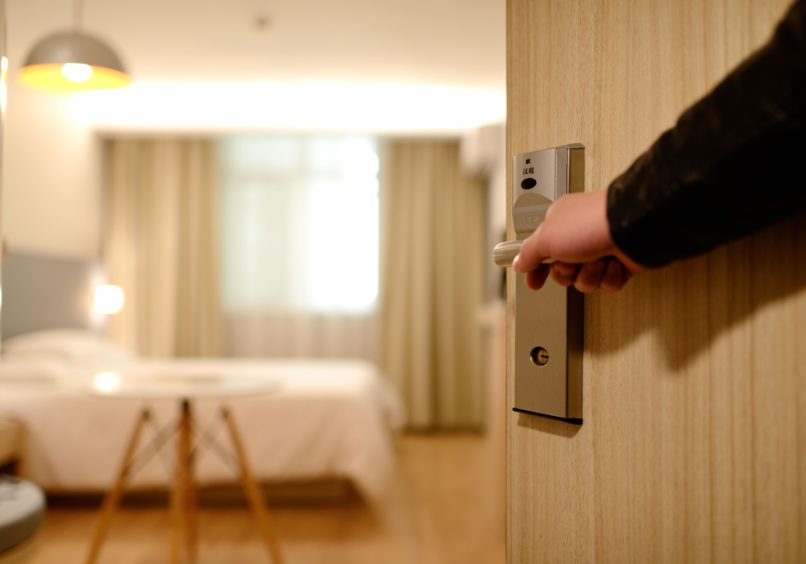 Safety fears have been raised about the potential spread of Covid-19 due to a lack of guidance given to oil and gas workers using Aberdeen's new safe haven hotels.
It is understood that a number of workers returning from North Sea platforms – where confirmed or suspected case of coronavirus have been discovered – aren't being ordered to completely self-isolate from the public.
A number of top Granite City hotels now offer safe haven quarantine rooms, with some also accepting suspected Covid-19 cases.
But the confusion over the correct quarantine procedures for offshore staff was branded "a mess" by one union representative last night.
He called on offshore representative body Oil and Gas UK (OGUK) to push for a "universal position" across the sector to end the "different interpretations" currently being adopted by North Sea operators.
OGUK urged workers "to follow the current government guidance" and to self-isolate for 14 days if they have come into contact with a suspected person.
Scores of North Sea platforms have removed suspected cases of coronavirus over the last two weeks.
Jake Molloy, RMT regional organiser, said: "OGUK assure us they have a protocol in place but much of the workforce feel there's no current position.
"We've been given examples of people coming off installations and going to a hotel and being told they are going to have to go into isolation.
"They're advised to order room service but also told they can go for a walk or exercise.
"It's creating concern from workers that they are potentially coming into contact with others who could pass the virus on."
OGUK HSE director Trevor Stapleton called on those with safety concerns to raise them with his organisation or through safety reps so "they can be investigated" and "action taken where required".
He added: "We have not been made aware of this specific concern and without knowing the details of these individuals' circumstances, if a person has no reason to believe they should have symptoms they are allowed daily exercise.
"If they know they have been in close contact with a suspected Covid-19 case, they need to follow the current government advice."
North-east MSP, Lewis Macdonald, said offshore workers should receive "clear and specific guidance" and called for a ramp up in testing.
He added: "After NHS staff and carers, we urgently need to have testing for North Sea staff so that they're not left stranded in hotels and away from home."
Recommended for you

Covid-19 paves the way for employer's innovative hybrid healthcare model