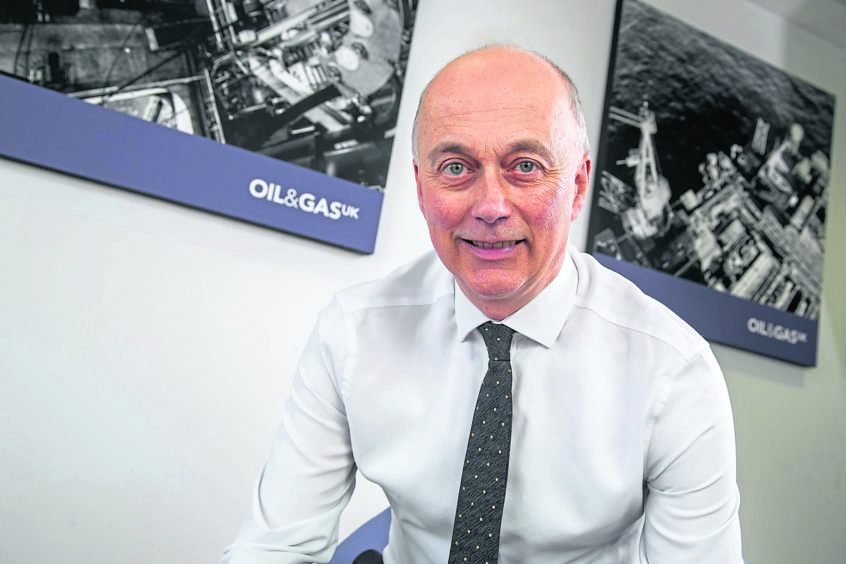 North Sea workers must accept 'accountability' for their own health and safety in order to halt the spread of Covid-19 offshore.
Trevor Stapleton, HSE director for representative body Oil and Gas UK (OGUK), called on the North Sea workforce to take greater personal responsibility for keeping themselves informed of current guidance and measures to ensure the safety of other staff.
He said the coronavirus crisis was not a moment for "excuses" and asked for all workers to "be accountable" despite reports of inconsistent messages coming from North Sea operators.
Mr Stapleton added: "There's an element of individual accountability here.
"If a worker has a cough and they still go offshore then they need to be responsible for declaring that, it's no different than what the government are challenging everyone to do around staying home and to self-isolate.
"We all have individual accountabilities here and it's important that we don't lose sight of that, because I think it's very easy to point to other people as an excuse, but it's very important that individuals read all the information that's out there.
"We're trying to do a lot of things to help the workforce, but the workforce also have to be accountable."
Jake Molloy, RMT regional organiser, said Mr Stapleton's comments were "100% right" but warned that, with increasing redundancies and cuts, workers are feeling "under pressure" to deliver.
He said: "The difficulty we've got is the commercial imperative and it's trying to convince the guys that they are not going to be abandoned, they're not going to lose their jobs.
"We've got a unique set of circumstances for the offshore industry right now – people are worried about their families suffering if they are put out of a job."
The health and safety boss said he didn't believe workers were hearing "mixed messages" over offshore safety but would work to "iron out inconsistencies".
But he warned that it could take weeks to have a single consistent message.
Mr Stapleton also claimed the spread of Covid-19 in the North Sea is not "out of kilter" with the rest of the UK, despite dozens of new suspected cases being discovered offshore.
He said: "In terms of is the virus escalating I think everyone is well aware that we need to stop the infection getting offshore and we are putting measures in place to ensure that happens.
"But I haven't seen a massive increase in numbers, we have suspected cases, but I wouldn't say it's at all that it is out of kilter with anything that were are seeing within the general population."
However, Mr Molloy argued that any North Sea cases have the potential to spread much easier and faster than onshore.
He said: "One case offshore can quickly become 100 because workers are living in a confined space.
"The environments that workers are living and travelling in are significantly different to the general population and that is why were are so concerned about reducing staff number to as low as we can get it."
Recommended for you

BP to retest all crew on Clair Ridge after Covid-19 outbreak