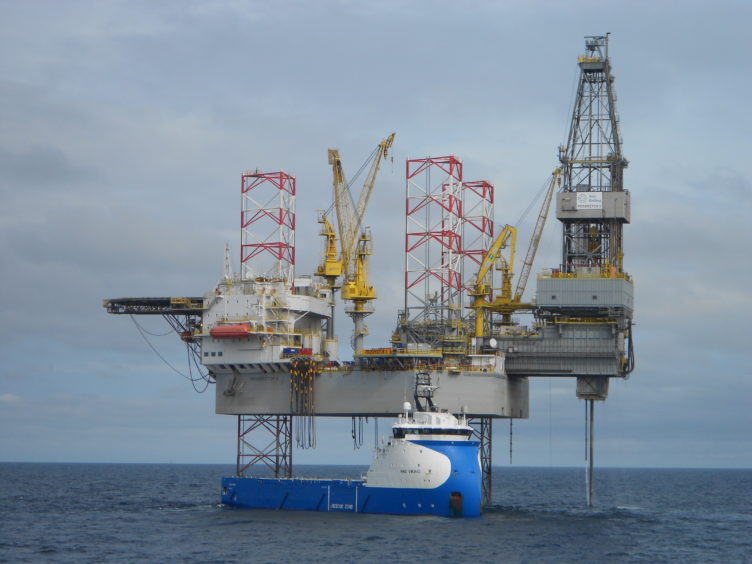 An offshore drilling firm has been urged to reconsider its plans to make 230 North Sea employees redundant.
Borr Drilling, whose UK base is in Westhill, has sent out an email to staff, seen by Energy Voice, stating it is "unable to secure future employment" for workers on two rigs and has started a redundancy consultation process.
The email, from North Sea operations director Ray Watkins, makes no mention of the potential for staff to be furloughed under the government's coronavirus job retention scheme.
Mr Watkins said the potential cuts relate specifically to the Prospector 1 and Prospector 5 rigs, where it has "not been successful in securing future work".
It states that approximately 230 people may be made redundant, should Borr "not be in a position to reassign into suitable alternative roles".
Borr has not responded to requests for comment.
Despite saying there was no further work for Prosepctor 5, an investor announcement on Monday night from Borr said it has work lined up  for the rig with CNOOC from September, after an earlier contract with Perenco was cancelled.
In the letter, Mr Watkins said he believes the redundancy process will be finalised by May but that is subject to change.
Workers are now being asked to nominate employee representatives for the collective consultation process.
It is through these representatives that the prospect of furlough may be discussed, according to HR emails seen by EV.
Mr Watkins said: "We understand that this is a very difficult time for everyone within the organisation and we can assure you that we will do all we can to keep you informed via your elected employee representative throughout the entire process".
It comes after oilfield services firm Archer announced plans to make 130 North Sea workers redundant.
West Aberdeenshire and Kincardine MP Andrew Bowie has been contacted by some of the Borr workers affected, describing it is "hugely disappointing" that the company isn't using the government's coronavirus jobs scheme.
He said: "The worldwide oil and gas sector hasn't seen uncertainty like this since barrel prices plunged six years ago.
"The entire North Sea industry is fighting a battle on two fronts – prices and the impact of coronavirus.
"I've been working with the Treasury to make sure our local and global firms are supported, and it is delivering unprecedented support for businesses and employees.
"So it's hugely disappointing for any firm not to furlough workers, particularly since the UK Government is paying the majority of wages.
"I implore firms like Borr and Archer not to go down this road and to take advantage of the support available."
The UK Government's jobs retention scheme, open since the start of March, pays 80% of employees' wages up to £2,500 a month for those who are "furloughed" or unable to work due to the virus outbreak.