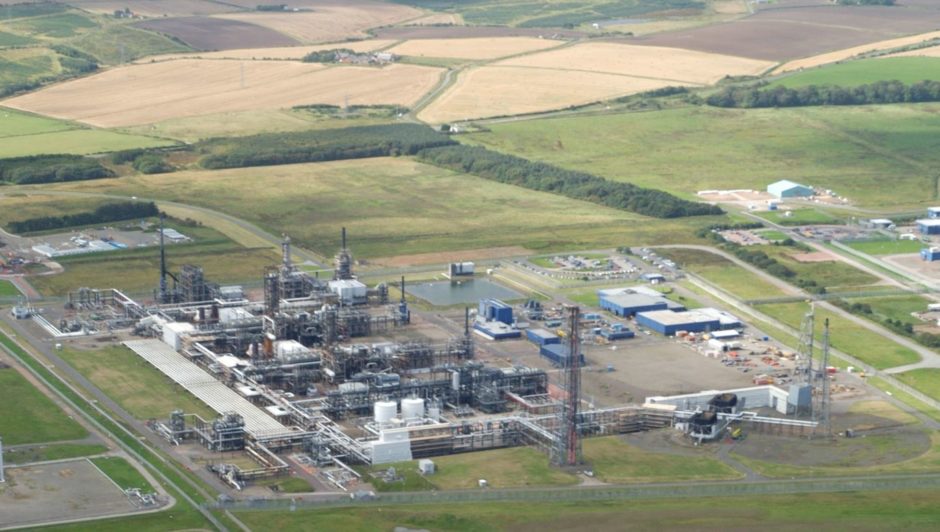 A "significantly reduced" Shell team is still managing to land gas at one of the UK's major terminals in Aberdeenshire, despite the Covid-19 outbreak.
Around 20% of the UK's gas supply is landed at the St Fergus site near Peterhead, with each one of the team "feeling the responsibility" to deliver the energy for vital services like businesses and hospitals.
However, Shell has been forced to reduce the workforce in light of the virus to those who perform operational or safety critical tasks at the plant.
It comes after a contractor on the site last month tested positive for the disease, but Shell has since deep cleaned the areas the colleague worked at.
Plant manager Steve Morrice said it is as important as ever to have the facility running smoothly to provide for vital services that need the energy supply.
He said: "This is a tough time for the whole UK and whatever challenges we face at the plant, we bring up to 20% of the country's gas supply onshore. That's critical for hospitals, homes, businesses and power stations. Every one of my team feels that responsibility."
Current measures are in place at the plant for "an initial few weeks" although bosses are working through the implications of having restrictions in place for a number of months.
St Fergus receives gas through the SEGAL pipeline system, which is fed by the SEGAL and Fulmar lines from the UK sector.
It also receives from the Tampen link pipeline which allows the UK to import gas from Norway.
Once landed, hydrocarbon components are separated with methane being sent to the National Grid for distribution for cooking and cleaning.
The remaining products like ethane, butane, propane and gasoline, are sent to a plant at Mossmorran via underground pipelines for further processing.
Recommended for you

Start-up confirmed Shell Pierce North Sea gas project