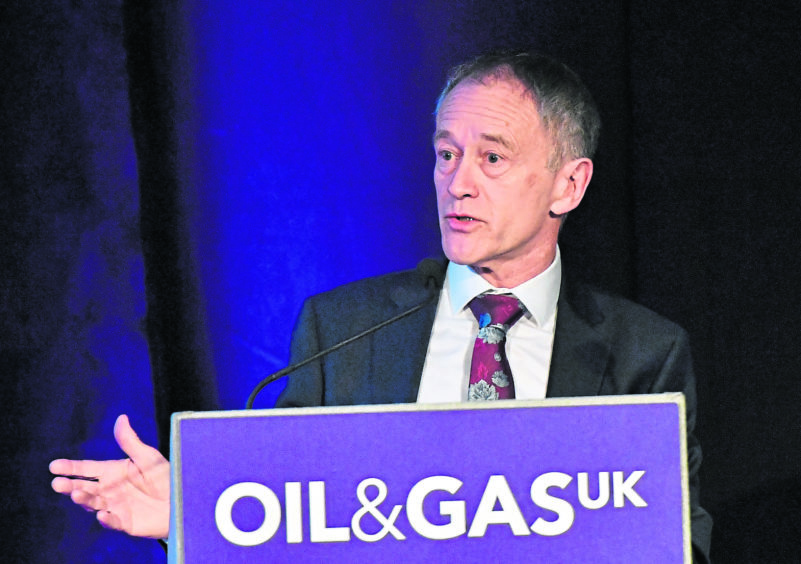 Many North Sea oil and gas firms are currently "torn" between protecting the long-term sustainability of their business and supporting those staff whose jobs were connected to now delayed or cancelled  projects, according to an Oil and Gas UK (OGUK) boss.
Mike Tholen, OGUK sustainability director, said that it was "desperately hard" for affected workers and their families, but added that many firms feel it might be worse to give workers false hope of future work.
A number of North Sea firms have chosen to terminate workers rather than use the UK Government furlough scheme.
But unions have led a call for oil and gas firms to furlough all staff.
Jake Molloy, RMT regional organiser, said there was "no question about it".
He added: "It's down to the interpretation by the individual employer who are nervous that they are not going to get refunded by government. I don't see why that nervousness is there. If you've got workers who are being displaced for any reason at this minute in time, you furlough them."
While many have chosen to implement the furlough scheme, Mr Tholen said many firms were "torn" amid the current "challenging" business environment as to whether to shield the business or support staff.
He said: "I can only comment on the general trend and the trend I'm afraid is that companies that were pitching for a particular level of activity going forward recognise that things aren't going to be as busy as they thought going ahead and sadly in some cases that means they are cutting back on jobs rather than have people misadvised as to the likely long-term employment prospects.
"It's desperately hard for the people and the families concerned, I have to recognise that.
"It's one of the reasons that we certainly believe that the furlough scheme needs to be effective for our sector and we're working on it."
OGUK workforce engagement and skills manager Alix Thom agreed it was "a worrying time for many people and their families" as they face the economic consequences of the coronavirus pandemic and low oil price double whammy.
She said: "Companies face difficult decisions to ensure they are in the best place to emerge from this and each company of course is unique in how it is affected, the opportunities it sees in the future business environment and its workforce profile.
"We've welcomed the government's furlough scheme which provides clarity in the short term for businesses, and are making the case to extend this period.
"However, there is no getting away from the fact that this is another challenging period for our industry coming so soon after the last downturn."