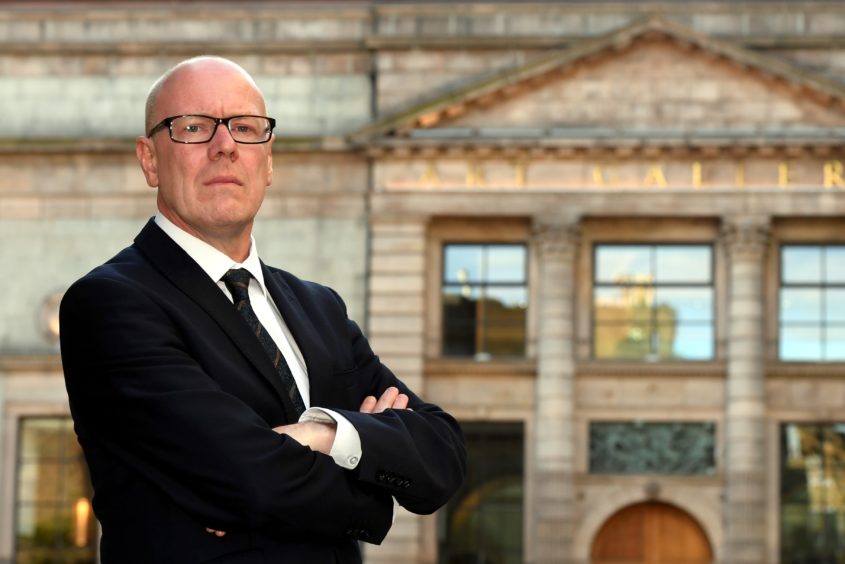 An Aberdeen MSP has written to a clutch of North Sea firms calling on them to reconsider their decision to terminate hundreds of staff rather than use a UK Government-backed furlough scheme.
Kevin Stewart, SNP minister for local government, housing and planning, asked north-east oil and gas firms not to "turn their back" on employees during the Covid-19 pandemic.
He panned letters to a handful of firms, including EnQuest, Valaris, Borr Drilling and Halliburton.
EnQuest revealed on Tuesday it would axed more than 500 staff, while drilling firm Valaris confirmed last week it plans to cut up to 332 positions.
Halliburton announced it would place 160 workers into consultation on Thursday.
According to current Oil and Gas UK guidance, North Sea employers should be able to access support to continue paying part of their employees' salary if they cannot maintain their current workforce due to the adverse effect of the Covid-19 pandemic on their operations.
Mr Stewart described the situation of terminating staff during the coronavirus crisis as a "slap in the face for workers".
He said: "I've written to a number of companies where redundancies have been reported because quite frankly these redundancies are unnecessary given the support that is available through the furlough scheme.
"These firms have made a huge amount of money thanks to the hard work and loyalty of their staff so to turn their back on them without using the furlough scheme would be a real slap in the face for their dedicated employees.
"Let there be no doubt, the oil and gas industry is in dire need of support from the UK Government, but when it comes to redundancies, in the short term, the money is there to provide that cushion to workers through the Job Retention Scheme.
"These companies must re-consider redundancies, show loyalty to their staff and access the furlough scheme – anything less will be a betrayal to those who have often put their heart and soul into their work."
Jake Molloy, RMT Union regional organiser,said the grim situation for workers was like the oil downturn of 2014 "bring played out all over again, but at high speed".
He said: "It took three years for oil companies to do it last time but it's only taken three weeks to do it this time – it's totally incredible."