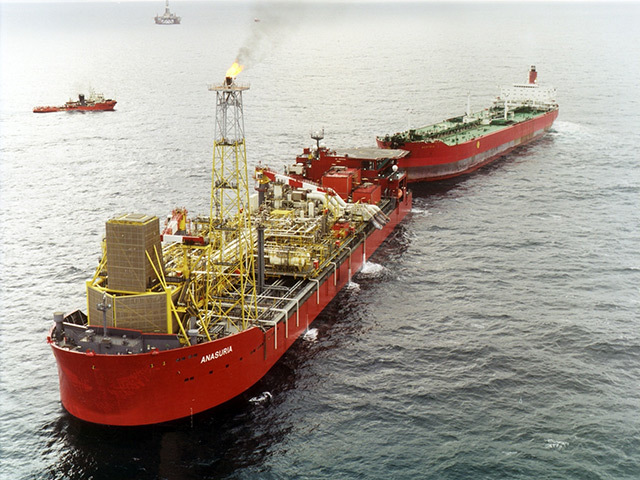 A North Sea operator has said it is increasing food stocks on its flagship production asset "in case supply becomes limited" due to the Covid-19 outbreak.
The Anasuria FPSO, which lies around 110 miles east of Aberdeen, has increased its supply of non-perishables to cover a month, while the number of offshore workers on board has been reduced.
It comes as the Covid-19 outbreak has caused widespread disruption to the sector, including the ability of companies to crew-up their offshore support vessels.
Malaysia's Hibiscus Petroleum operates the FPSO via its UK subsidiary, Anasuria Hibiscus.
The firm also said that planned oil offtakes for the vessel, planned for the fourth quarter of this year, may be delayed until the first quarter of 2021 in hopes of realising a higher oil price.
Covid-19 has wiped out fuel demand, bringing a 20-year low to Brent Crude last month.
In a statement, Hibiscus said: "In Anasuria, non-perishable food stocks offshore have been increased to cover a month in case supply becomes restricted.
"Total number of offshore personnel has been reduced, with ability to provide quarantine cabins if required.
"The helicopter operator has begun mandatory temperature checks at the heliport prior to entering the main building, with modified helicopters being prepared to evacuateany potential COVID-19 cases."
Industry body Oil and Gas UK (OGUK) said it was not aware of this issue being prevalent more widely, but it will raise it with the operating community.
HSE director Trevor Stapleton said: "OGUK engages regularly with our members and while we're not aware of any industry-wide issues regarding food supplies we will raise this in our discussions with companies this week.
"Companies will of course take steps appropriate to their own circumstances, and as ever we will work through our Pandemic Steering Group to identify where any specific support can be given as businesses continue to manage the impact of COVID-19 on their operations."
It comes as the organisation said last week that firms cannot "jump the gun" on reinstating full manning levels.
In November, Hibiscus decided it would use the FPSO to develop the Sunflower and Marigold discoveries in the UK sector.
Recommended for you

Helix using North Sea expertise to deliver decom on both sides of the pond