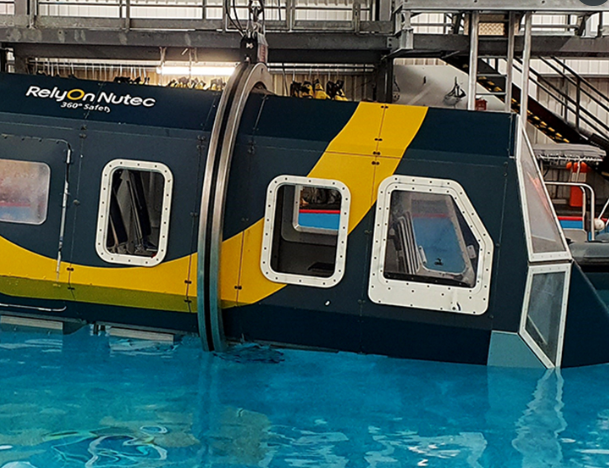 Offshore safety training provider RelyOn Nutec could cuts its UK headcount by more than a third due to a drop in demand.
Bosses at RelyOn Nutec, formerly Falck Safety Services, said 34 of its 90 employees in Aberdeen and Teesside were at risk of redundancy.
The company's facilities in both locations have been closed since the start of the Covid-19 lockdown period.
Most of the employees whose positions are under threat are based in north-east Scotland, RelyOn Nutec confirmed.
UK managing director Bob Donnelly said the decision to lay off staff members was "difficult".
But Mr Donnelly said operators, engineering and drilling companies had opted to "massively down man" amid the Covid-19 outbreak and oil price slump.
As a result, offshore training requirements will be "significantly reduced now and into the future", he said.
RelyOn Nutec did say it had placed some employees on the UK Government's furlough scheme in the "short term", while its centres remain closed.
Mr Donnelly said RelyOn Nutec had "risk assessed" and put in place "significant mitigation steps" to ensure the safety of staff and delegates when the time comes to reopen its doors.
During the lockdown, it has worked with several clients to provide training remotely via video conference.
RelyOn Nutec, bought by Danish private-equity firm Polaris in September 2018, has about 33 sites in more than 20 countries.
Every year it trains more than 250,000 people in oil and gas, maritime, renewables and other high-risk industries.
Recommended for you

RelyOn Nutec secures £3million training contract extension