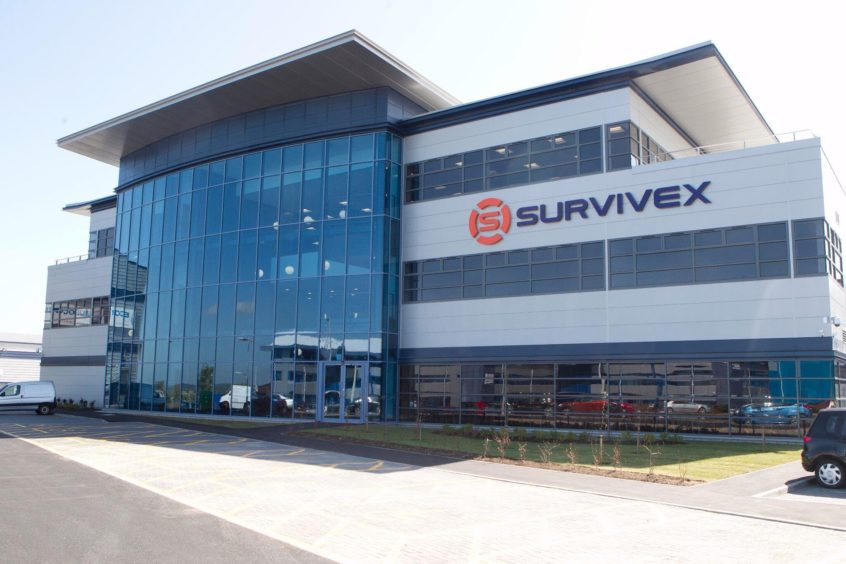 Offshore training provider Survivex has reopened its Aberdeen centre at reduced capacity to combat Covid-19.
Survivex, part of 3T Energy Group, had to close the base in March when the UK went into lockdown.
Bosses said the company had carried out rigorous risk assessments and would be implementing a "raft" of safety measures.
The facility will also operate at 20% capacity to reduce the threat of spreading infection.
New measures include on-site antibody tests, temperature checks, reconfigured classrooms to enable social distancing, a quarantine area, deep cleans and extra PPE.
Kevin Franklin, chief executive of 3T, said: "We would categorically not be reopening if we could not provide a safe environment.
"Our facilities have been upgraded to combat Coronavirus and have changed completely as a result, without compromising quality of training."
Paul Stonebanks, president of 3T, said: "Health and safety training is an essential cog in many industries, but none more so than energy.
"Delegates need to be able to continue their development and access refresher training on their skills so that they are ready to go back on to site, whether that's offshore or onshore."
AIS Training, also part of 3T, which is backed by private-equity firm Blue Water Energy, has reopened its base in Newcastle.
Recommended for you

3t EnerMech to exclusively deliver industry training in Angola and Guyana