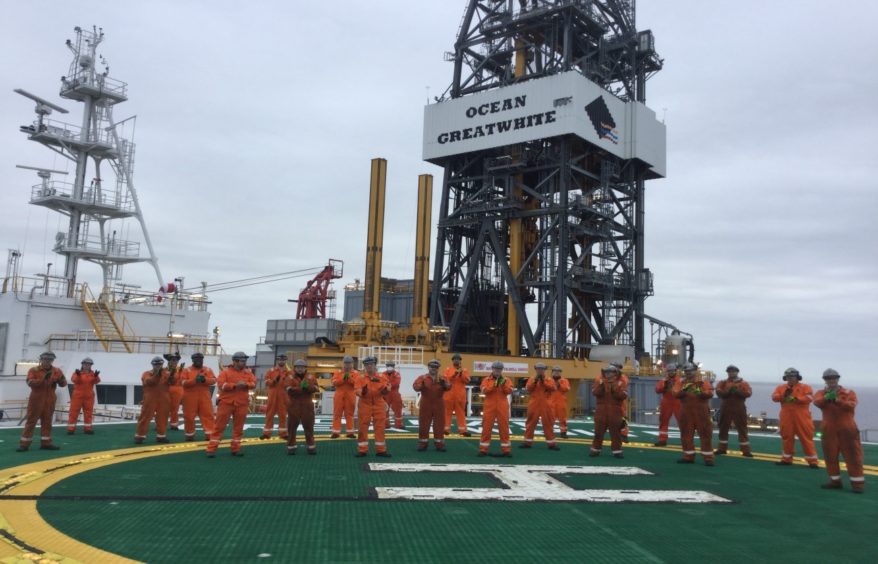 The crew of the Ocean GreatWhite drilling rig, currently anchored in the Firth of Forth, have raised £3,000.
They held bingo and quiz nights, raffles, sports competitions and many other money raising events.
A donation of £2,500 is going to Burntisland Community Council and £500 to
Levenmouth Foodbank Community Support Project.
Shane Gorman – Safety Department Rep, Ocean GreatWhite, said: "All of us here on the Ocean GreatWhite would like to thank the local communities for having us.
"We all hope this money will assist these organisations within the communities in these challenging times."