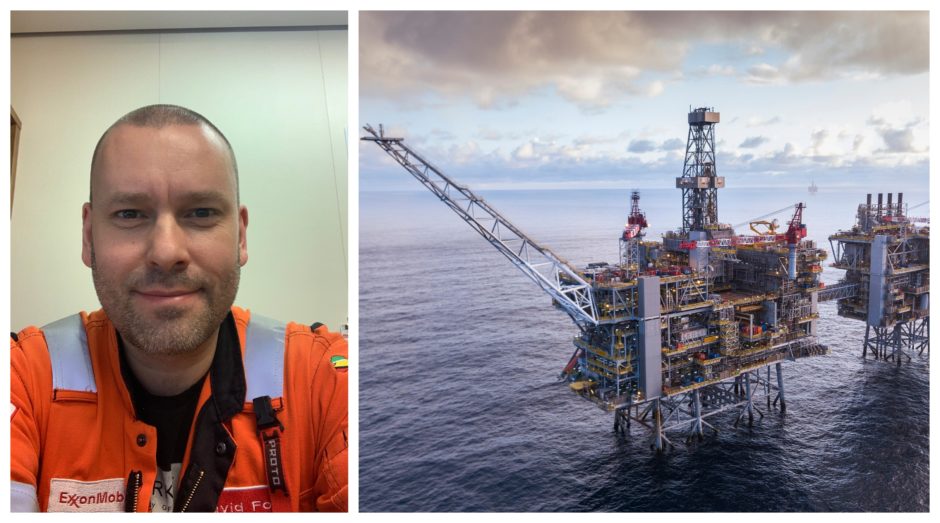 An oil worker who helped oversee construction of BP's Clair Ridge and Equinor's giant Aasta Hansteen installation is now building up a new mental health platform for the industry.
David Fox, who was recently made redundant from his role with ExxonMobil in South America due to Covid-19, has started up "Offshore Titans" to help others dealing with job cuts.
Having spent 20 years in the industry, the worker, originally from South Shields, realised in 2018 that there were some gaps in mental health support when his own contractor role came under threat.
Mr Fox has now started a fundraiser in order to build up Offshore Titans and support 500 people "who have lost their livelihoods" through the pandemic, with membership providing access to training courses, job opportunities and a support community.
He said: "Due to personal circumstances, I developed mental health issues: depression, anxiety, alcohol dependency and stress.
"As a contractor, fearful of being found out and losing my job, I had to bottle up these feelings, which made things worse.
"It was at this point, in late 2018, that the concept for Offshore Titans was born – a place where others like me could come together, free of judgement, and get the help and support we need."
After losing is job amid the Covid-19 crisis, Mr Fox has now dedicated himself to the platform, coming as the UK is currently marking mental health awareness week.
Mr Fox has worked across the industry, including as Health, Safety and Environment leads for BP and Equinor in South Korea for the construction of the Glen Lyon FPSO, Clair Ridge topsides and Aasta Hansteen platform.
It comes as thousands of jobs have been cut amid this latest downturn, with up to 30,000 being predicted to be axed in the UK energy sector alone in the next year-and-a-half.
A link to the Offshore Titans fundraising page can be found here.
Meanwhile, Aberdeen-based Response Consultants has also launched a dedicated on-call counselling service to the industry in light of mental health awareness week.
Through a network of specialists, the firm will be able to deploy counsellors to a number of locations that may be required during and after an emergency situation, including an offshore installation, evacuation reception centre or company office.
Managing director Claire Forbes said "We've worked with a trauma counsellor for a number of years, so we know how vital counselling services are and how important mental health is to the industry.
"Developing this unique, new service is something we're excited to be able to provide as people have always been at the core of what we do."