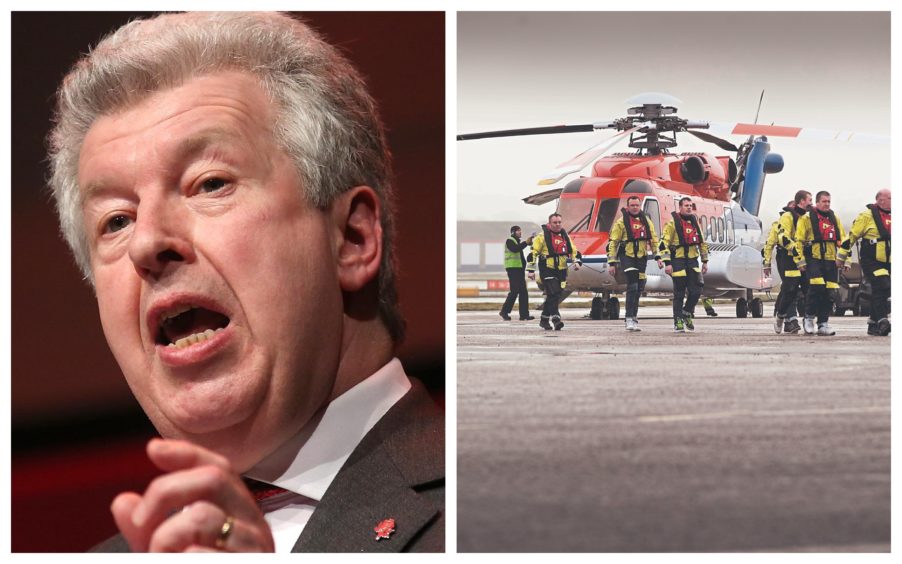 A call has been made to resurrect a Scottish Government programme to protect oil and gas jobs as thousands of workers face redundancy.
North East Labour MSP Lewis Macdonald said it was "always a big mistake" for Holyrood to wind down the Energy Jobs Taskforce in 2017 and insisted it be reinstated as a "permanent forum" to support the industry's future.
It comes as trade body Oil and Gas UK has predicted up to 30,000 job cuts over the next year-and-a-half in light of Covid-19 outbreak causing a plummet in oil prices.
The taskforce was set up 2015 to lessen the impact of the last downturn, working to protect jobs while offering support to individuals and businesses faced with redundancy situations.
It was closed two years later following "cautious optimism" returning to the industry, however recent global events such as production disputes and the Covid-19 outbreak shows the "volatility" that led to the last downturn "will never go away", Mr Macdonald argued.
He said: "The coronavirus crisis has cut worldwide demand, and so added enormously to the pressure on North Sea jobs.
"That is why the Scottish Government should re-establish the Energy Jobs Taskforce, not as a stopgap solution to a short-term crisis but as a permanent forum for joint working among energy companies, trade unions and government agencies to protect existing jobs, support an energy transition and promote future growth."
It comes as the industry hopes to retain vital skills for future oil extraction, the transition to cleaner fuels and oil and gas decommissioning.
Mr Macdonald said the UK Government, who has said it is working on a support package for the sector, should "step up to the plate" to provide public investment to secure a future for the North Sea, ensuring security of supply for Britain.
The Scottish and UK Governments did not respond to requests for comment.
In 2017, critics condemned the move to wind down the taskforce as "unwise" and "giving up on the sector", while the responsibility to monitor the industry's health transferred to the Oil and Gas Industry Leadership Group (ILG).
The following year the Scottish Government admitted it did not have figures for the number of people the taskforce actually helped out of redundancy.
Aberdeen jobcentre 'in a good place'
Elsewhere, the team at Aberdeen's Ebury House jobcentre has experienced a "very busy period" already due to the Covid-19 impact on the economy, but stands ready to help.
Karen Robb, employer and partnership manager for the Department of Work and Pensions (DWP), admitted the 30,000 figure for oil and gas is "scary".
However, with the north-east DWP team working at full capacity, either at the jobcentre or at home, Ms Robb remains "confident" they can support anyone requiring help and urged workers facing redundancy to seek out support and the benefits they are entitled to.
It comes as Office for National Statistics (ONS) figures released this week showed a surge in unemployment benefit claimants in the UK, up to 856,000 in April, while the number of Scots seeking benefits increased 67% monthly to around 188,000.
Ms Robb said: "There's been a demand for services right across the UK and Aberdeen is no different to that," she said.
"The support is there either through helplines, or through DWP directly. I would urge anyone who is not working at the moment to absolutely make a claim for universal credit.
"I'm really confident that all of the staff in Aberdeen are doing all they can to get claims processed. We're in a good place and we're getting people paid on time."
Information can be found via the DWP website or a helpline number for career advice from Skills Development Scotland on 0800 9178000.
A calculator for benefit entitlement can be found here, while more info on redundancy help in Scotland is here.