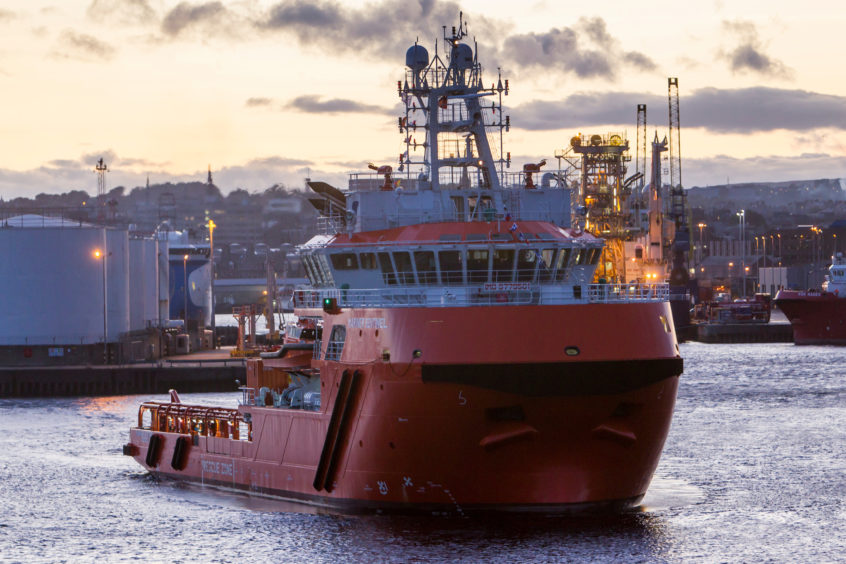 A North Sea support vessel firm has welcomed a government move to exempt oil workers from quarantine rules.
Aberdeen-based Sentinel Marine said the decision to exempt workers from the 14-day isolation period would allow it to gradually return to normal crew change patterns, allowing seafarers to "be reunited with family sooner".
Seafarers have been substantially extending their trips out to sea in light of lockdown measures, as quarantine rules had caused issues with crewing up vessels with many workers coming from abroad.
Sentinel has a total crew of 300 across 10 emergency response and rescue vessels (ERRVs).
Chief executive Rory Deans said: "The exemption of these workers from isolation or quarantine measures when they return ashore, which may be applicable to other travellers arriving in the UK, is a very welcome move.
"Our crews have altered the length of their trips throughout the pandemic to ensure safety. This move means that they can be reunited with family sooner, and we can make the required crew changes to keep our vessels operating."
Another ERRV firm, North Star Shipping, has started consulting on job cuts in light of there being less work due to the Covid-19 pandemic, however Sentinel has made no indication of redundancies for its business.
The quarantine exemption will be in place from June 8.
Mr Deans added: "We have crew who reside outwith the UK in other European countries, and it is reassuring to know that they not have to be quarantined for 14 days before joining their vessel.
"However, it will still take a period of time to return to normal tours of duty as many of our crew stepped up to undertake additional time at sea when we were unable to bring their replacement crews in.
"All of our team deserves recognition for this; without their flexibility we would not have been able to continue normal operations."
Despite matters improving greatly since the outbreak, there remains some concern around the quarantine exemption for workers travelling in from outside the UK, a union boss warned earlier.