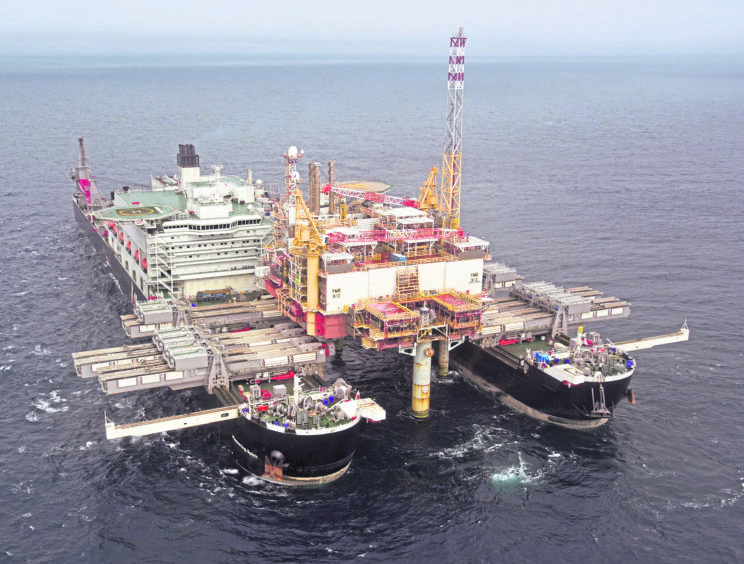 UK decommissioning activity is expected to increase due to the effects of Covid-19, but threats to jobs and the longevity of skilled SMEs will impact the "capacity and capability" to carry it out.
Will Rowley, interim chief executive of Decom North Sea (DNS), said some older facilities, close to the end of their lives, will "struggle" in the lower oil price environment and "generally expects to see an increase" in decom over time.
Rystad Energy published research last month to support that, predicting annual spending will increase by 20% by 2022 as operators run out of investable production opportunities, with 80% of the £14bn to be spent by 2024 being in the UK.
However, as the sector predicts up to 30,000 job cuts over the next year-and-a-half, with the brunt to be felt in the supply chain, the UK's ability to carry out that work is under threat.
Rowley said much will depend on the ability of small- and medium-sized enterprises (SMEs), who house much of the skills and experience required, to survive.
He said: "Unfortunately it will have an impact. I'd like to say it won't but it will. It will have an impact both on capacity and in capabilities.
"A lot of it is going to come down to how some of the SMEs in particular can survive the short-term challenges.
"That means challenges in terms of the practicalities about work but, unfortunately, also some of the short-term practices by some operators around requiring reduced payments, such as lowering costs and changing contracts.
"It's not uniform, but there have been some instances where there's been some behaviours which are not really conducive to supporting the supply chain.
"So the challenge is whether these companies can survive the short-term in order to provide the capability and the capacity in the long-term. Unfortunately, not all of them will. That's just the reality, unfortunately."
The decommissioning sector, Rowley said, is "disproportionally influenced" by SMEs due to the work's niche nature, with a "high ratio" of the skills and equipment required.
These firms make up two-thirds of DNS's membership, who even large, tier one contractors "will lean on", he added.
It is here the expertise also lies for potentially converting these assets for the energy transition. DNS has been in dialogue with government regulators looking to clearly outline the critical skills and equipment required.
Rowley said: "What you've also got are companies and organisations that intimately know the various challenges around these older structures.
"Quite a lot of the practical aspects of, for example, repurposing an offshore platform, relate to its integrity, to understanding how it can operate, and the costs and challenges to change its use.
"Whether that's to put extra turbines on to do gas-to-wire, to look at whether the pipelines are suitable for hydrogen, so a lot of that skill and knowledge sits with the same companies involved in decommissioning.
"Hence back to my point about better understanding the criticality of key expertise and equipment, not just in terms of cost-effective late-life operations in decommissioning, but that energy transition and what can be done in a very practical way."
In the short-term, due to the low price environment, decommissioning is being deferred like other offshore activities as operators focus on conserving cash.
However, often the ideal time to carry out such work is when things are quiet amid a lower oil price environment, when rigs and equipment can be procured for low rates.
DNS is working with government to "break the cycle" and help encourage some of that activity at this opportune time, although some operators "aren't in the mindset".
Graeme Fergusson, managing director of specialist firm Fairfield Decom, argued: "Any significant deferral of CoP (cessation of production) on ageing assets across the UKCS may only serve to disrupt the supply chain to the degree that the specialist skills required are no longer available further down the line when we are going to need them."
It's a sentiment Rowley agrees with, particularly when it comes to the prospect of the UK's expertise, which is hoped to be exported globally, being lost.
He said: "It could and potentially would have an impact on export opportunities.
"We're already in an active dialogue around opportunities in places such as Brunei, Malaysia, northern Brazil, even parts of Mexico, where there are lots of similar, ageing facilities similar to UK structures.
"People overseas are looking to our members so it could have an impact. It's critical for the UK, but we're also actively working to export that."
Recommended for you

NorSea UK and partners launch subsea decommissioning 'hub'