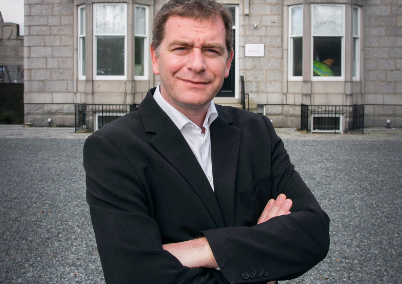 Accountancy firm Infinity Partnership, of Aberdeen, has reached a milestone of £5 million in Covid-19 claims for clients
It said it had successfully claimed more than £2m in government grants and loans, with the rest made up of fast-tracked research and development (R&D) tax relief payouts.
Funding secured to date includes £1m through the furloughing scheme, £650,000 in bounce back loans, £400,000 in Scottish Government grants and £100,000 in self-employment income support.
The firm – a five-time winner at the British Accountancy Awards – said it had also successfully secured £3m in research and development tax credit claims, an HM Revenue and Customs scheme that has been available to innovative firms since before Covid-19.​
Infinity said it had made claims on behalf of more than 2,200 businesses in sectors including energy, manufacturing, service industries, hospitality & leisure and tourism.
In addition, the firm has advised clients on how to use loan and grant support, with a number of companies using their new funds to develop new services and markets.
Managing partner Simon Cowie said: "Infinity has proactively helped clients to navigate the challenges of the pandemic and ensure business continuity.
"The grants and loans have put money back into the economy quickly. For the R&D tax relief, we accelerated claims to ensure clients received money due to them as quickly as possible.
"The furlough scheme has saved a huge amount of jobs. Looking at our own clients, I believe there is a good chance most of these jobs will be protected.
"Our clients in the energy and manufacturing sectors are not losing work – it is more a case of projects being put on hold.
"We are also helping clients utilise funds from the bounce back loans and are advising them on diversification.
"For example, a large print management company is planning to offer a smaller, yet still high-quality print solution for use in home offices – something they would not have done before Covid-19.
"Another has invested in webcams fixed to glasses which they are sending overseas to allow them to guide their customers in repairing essential machinery to allow oil and gas production to continue."
Infinity said it had adapted its website to focus on Covid-19 updates for clients within 36 hours of lockdown, while communication with clients and other organisations had been a key consideration during the pandemic.
Infinity has 26 staff and about 3,000 clients UK-wide. It has been in business since 2011.
Recommended for you
X

FTSE ekes out 0.5% gain at end of tough week