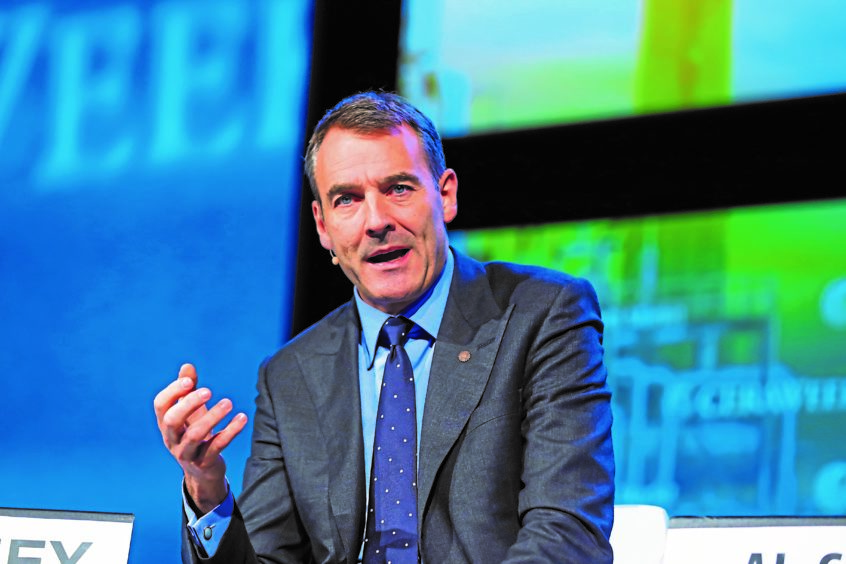 The world needs emissions cuts on a par with those delivered by the Covid lockdown every other year for the next 25 if it is to reach net-zero by 2050, BP's chief executive said today.
Bernard Looney said this would only be achieved by people making a "radical shift" in their behaviours.
Mr Looney feels the world has reached a "pivotal" moment as countries look to emerge from a pandemic that has come at a "huge" economic and social cost.
The pandemic has highlighted both the "fragility" of the planet and the opportunities to "build back better", he said.
The CEO said all of technologies needed for the energy transition already exist, for example, renewables, electrification, hydrogen, CCUS.
"The challenge is to use them at pace and scale," he said, adding: "I remain optimistic that we can make this happen."
The comments were published in Mr Looney's introduction to BP's annual statistical review of world energy, which flagged encouraging and concerning trends.
The report said renewable energy, led by wind and solar, is scaling up strongly and accounted for more than 40% of the growth in primary energy last year.
Coal's share in the global energy mix fell to its lowest level for 16 years, but was still the single largest source of power generation, at 36%.
More worryingly, carbon emissions continue to rise – by 0.5% in 2019 and 2.1% in 2018.
It means the average annual growth in carbon emissions in the last two years was greater than its 10-year average.
Mr Looney said the findings underlined the scale of the challenge for the world to reach net zero.
He also said Covid had the potential to accelerate emerging trends and create opportunities to shift the world onto a more sustainable path.
But it risks slowing progress in the short-term if domestic issues are prioritised over global challenges like climate change.
The lockdown has provided a glimpse of a cleaner, low carbon world, with air quality improving in many cities, Mr Looney claimed.
He pointed out that the International Energy Agency estimated global carbon dioxide emissions may fall by as much as 2.6 gigatonnes this year.
"But to get to net zero by 2050, the world requires similar-sized reductions in carbon emissions every other year for the next 25 years," according to Mr Looney.
"This can be achieved only by a radical shift in all our behaviours."
The review comes at a tumultuous time for BP, which last week announced plans to lay off 10,000 employees.
And on Monday BP said it would write down as much as £13.7 billion on the value of its assets when it reports second quarter results.
Luke Parker, vice-president, corporate analysis, at Edinburgh-based consultancy Wood Mackenzie, said some of BP's upstream assets were effectively "worth nothing", as a result.
Mr Looney insisted today that Covid-19 had "only reinforced" the supermajor's own commitment to becoming a net-zero company by 2050, an ambition first announced in February.