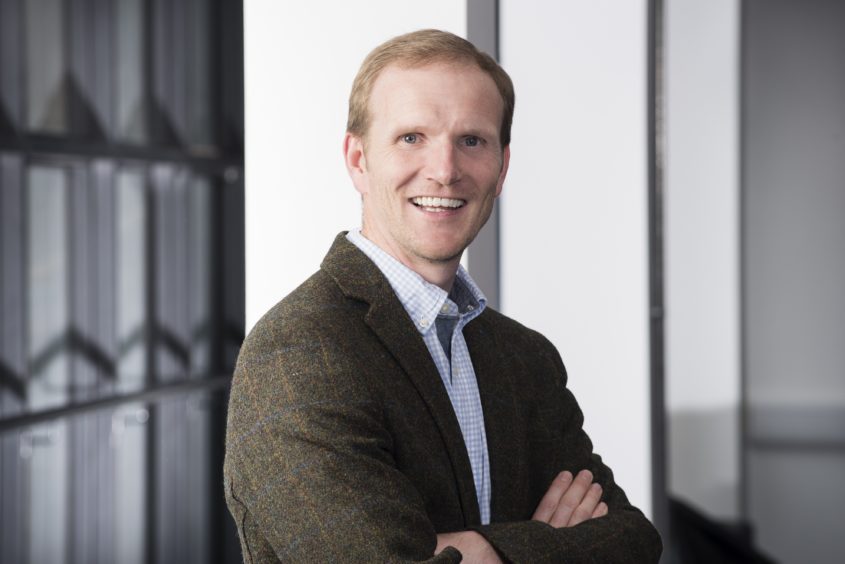 North-east businesses should rely on their resilience and expertise to help them through the coronavirus pandemic, a leading Scottish economist said yesterday.
Professor Graeme Roy, director at Fraser of Allander Institute (FAI), was talking at the Press and Journal's first virtual business breakfast which took an in-depth look at how the local and national economies can emerge from the global pandemic.
He said that while it was too early to say if Scotland would be more significantly affected by the Covid-19 outbreak, it is possible this would be the case as a result of the impact which has been felt by the oil and gas sector.
Mr Roy was one of three speakers to present to an audience of around 180 viewers yesterday morning.
He joined Deloitte's senior economist Debapratim De and RBS Mentor Services director Kevin Connor on addressing what the future looks like as we emerge from the crisis.
Mr Roy said: "Scotland has in the past been quite resilient but the challenge to the oil and gas industry is particularly significant at this point in time both because of the global recession and because of the oil price.
"One of the things I would say is it's easy to focus on the doom and gloom but there are also opportunities in all of this, and that's not to downplay it because there are some major challenges, but there are also opportunities.
"So the strengths that have supported the north-east economy in terms of entrepreneurship, its strong business base and the high value of its institutions like its universities and colleges will still be there at the end of this it's about how you harness that to support digital working.
"Big changes we knew were coming pre-Covid are still there like the transition to low carbon and climate change which are going to be a priority. We know the fourth industrial revolution is going to be there, so that shift to digital. The knowledge economy is going to be really important, so focusing on the major structural changes we knew were coming in the future is still the right strategy for somewhere like the north-east economy. And while there are major challenges there are also many opportunities. Yes we should remain focused on the challenges but also keep your eye on the prize."
SECOND WAVE THREAT
A second wave of coronavirus would have "significant" affects on public finances if a second lockdown was required.
Mr Roy said if a further outbreak of Covid-19 was to occur at a minor level it is likely there would be minimum impact, however if it lead to further lockdown restrictions being put in place, after having been relaxed, this would have a serious effect.
He said: "There's a couple of ways a second wave could look like. Is it a relatively manageable outbreak of infections, which I think is probably likely to some extent, the question is whether it becomes of sufficient scale which would result in significant scaling back of any lifting of restrictions we might have resulting in another lockdown.
If that happens you will largely end up back where you were in April in terms of another lockdown of the economy.
"Many businesses have been able to find ways to social distance and continue to operate, but the downside of that is there would still be a significant scaling back of activity.
"It then starts to make the public finance costs to this and the hit to confidence that much more significant. There is a real risk that starts to feed through to become, not just a demand shock to our economy but a financial shock to our economy. How does the wider financial system cope with a much greater downturn and greater pressure on individual businesses."
Mr De added: "If we do see a second wave of infections the kind of lockdown we have seen in March and April, for us to go back to that it would need to be quite a significant spike. It looks as though from interventions from other emerging markets now, and in Asia, that you can actually create confinement zones once you have identified localised outbreaks and have very, very localised lockdowns.
" At the moment as the lockdown eases we haven't seen much evidence that would cause you to think in the immediate future we might see something like that but in winter things might be quite different."
Mr Connor added: "A second wave is clearly a concern. What's of more of a concern is a localised outbreak as there are certain business sectors where the environment would allow for the virus to spread more easily and such a localised outbreak could be catastrophic for the firm."
Recommended for you

Floating forecasts: Key questions on the skills challenge for floating wind