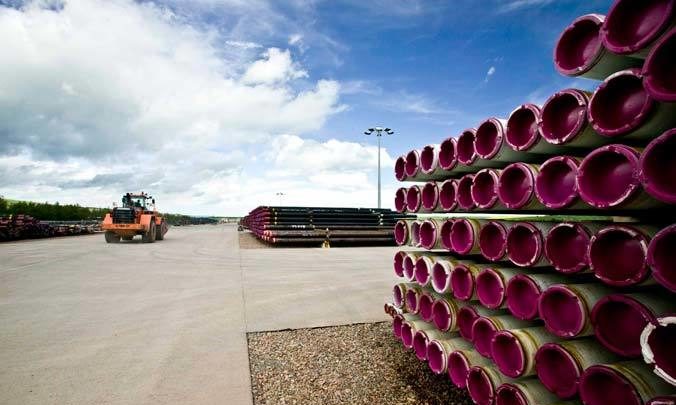 Oilfield technology firm Hunting said on Monday that it was slashing its global workforce by a quarter in response to the oil price drop and Covid-19 pandemic.
Hunting said it had "largely completed" the restructuring by June and had taken rapid action to shrink its cost base, with annual savings of about £48.5 million achieved.
The London-listed firm employed 2,956 people at the end of 2019, of whom about 300 were in its Europe, Middle East and Africa (Emea) division.
The business did not respond when asked whether the headcount at its base in Portlethen, near Aberdeen, had been cut.
Hunting did closed three distribution centres in North America and two manufacturing facilities.
More than 50% has been cut from Hunting's budgeted capex, with £17.8m now projected for the full year.
Trading within most of Hunting's divisions suffered a decline in the second quarter of 2020, following a modest first three months of 2020.
Many of Hunting's facilities remained open throughout the period, albeit with social distancing and split shift patterns brought in.
The group's UK and Netherlands tubular businesses traded well for most of the first half, though clients have started to defer or cancel orders, reflecting the "general market outlook".
Hunting's subsea technologies group — which incorporates Aberdeenshire-based Enpro Subsea, acquired earlier this year — reported "positive trading momentum" with new offshore orders placed.
But sales of Hunting's Titan perforating tools dropped 40% during the first six months of 2020 as US onshore activity levels slumped.
Ebitda for the year-to-date is likely to be around £17.8-18.6m.
The company insisted its balance sheet remained robust, with net cash of £35.6-37.2m.
As such, management does not expect to have to draw down on the firm's £130m revolving credit facility, which runs until December 2022, but can be extended until December 2023.
Chief executive Jim Johnson said he was proud of Hunting's response to the "unprecedented decline in oilfield activity, coupled with the challenges of Covid-19".
Mr Johnson said: "We have reacted quickly to the changes in our market, which has unfortunately resulted in a significant reduction in the global workforce.
"The continued opening of economies around the world will support oil prices going forward, which should lead to an improving financial position for our clients, and spur increased demand for our products as drilling activity recovers."
Recommended for you

Hunt considers limiting UK energy profits tax when prices fall