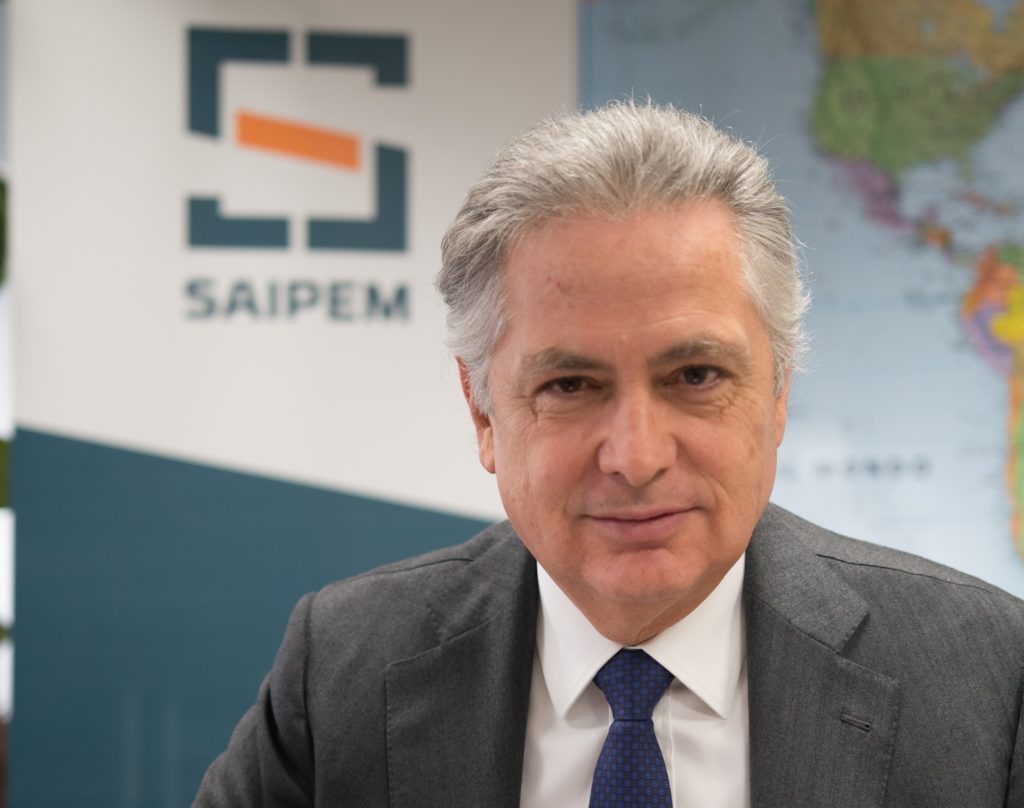 Saipem has confirmed it will "considerably" downsize its investment plans after posting pre-tax and interest losses of £644 million for the first half of this year.
That's compared to profits of £237 million for the same period in 2019, with bosses blaming the decline on the current uncertainty caused by the Covid-19 pandemic.
The Italian oil and gas contractor has been hit with a write-down of assets, mainly in the offshore drilling division, of £606 million.
But it said it will be able to maintain a volume of business similar to the first half of the year after its backlog reached a "new peak".
The firm won contracts worth around £4.4 billion between January and June, that's down from £8.6 billion in the first half of last year, a decline of nearly 50%.
Revenues also took a hit, falling from £4.1 billion in the first six months of 2019 to £3.4 billion for the same period in 2020.
Stefano Cao, Chief Executive Officer, commented: "The strengthening of the financial position and assets achieved in recent years, the timely orientation of the business towards energy transition, the size and diversification of the backlog and the suitability of the assets ensure a clear market position to Saipem.
"In addition, they guarantee a solid base to the strategies adopted to face the consequences of the pandemic and further future challenges and seize new opportunities to play a leading role in the recovery phase post Covid -19.
"Despite the general economic context, heavily penalised by the prolonged health emergency, the execution activities of our projects around the world have progressed, within the limits posed on mobility and taking into account the reschedule of certain activities and the priority to safeguard the health of people.
"The backlog – considerably grown even during this difficult period – is solid and the liquidity is substantial, further strengthened by the new bond issue announced at the beginning of July."
In the last few months, Saipem has forked out almost £40 million on costs directly linked to Covid-19, including on personal protection equipment, work areas sanitisation, chartered flights and stand-by costs.
It also revealed that, out of around 34,000 employees, only 2.5% have tested positive for the virus, 30% of which are still infected.
But despite the measures, a lack of clarity has forced Saipem to drastically change its business outlook for the rest of the year.
It said: "The market scenario remains characterised by strong uncertainty about the economic and financial prospects, because of the Covid-19 pandemic still spreading worldwide, and because of the uncertainty for the demand for oil and gas and related services.
"Consequently, during the period, the investment plans of the Oil Companies have been considerably downsized. In this context, on April 15, 2020, Saipem Board of Directors has decided to withdraw the guidance announced to the market at the end of February when presenting 2019 annual results."
Recommended for you

The Saudi prince of oil prices vows to drill 'every last molecule'