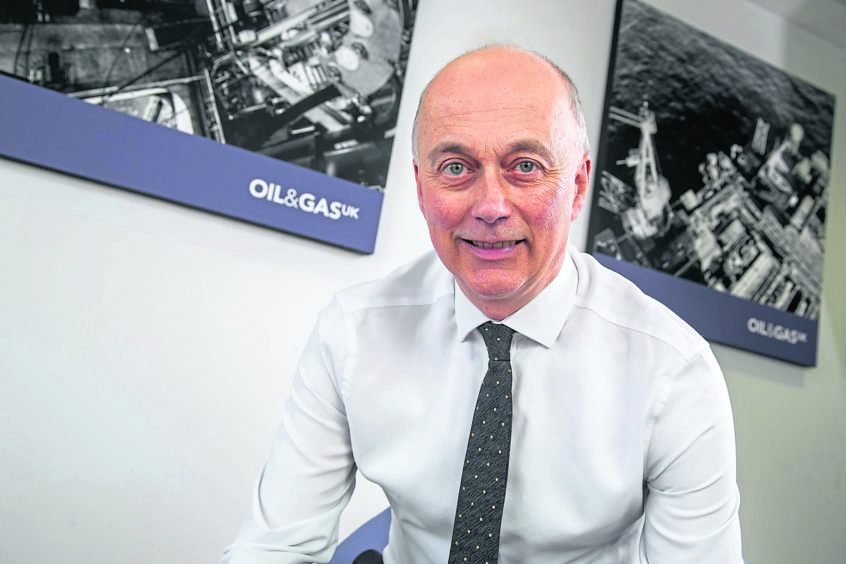 Making asymptomatic testing available for all offshore workers could be critical in ensuring the industry can meet increased energy demands during the winter months, according to safety bosses.
For the duration of the pandemic, industry leaders have been lobbying the UK and Scottish governments for blanket Covid-19 testing to help get thousands of people back to work in the North Sea.
And Trevor Stapleton, health and safety director at Oil and Gas UK, said discussions around asymptomatic testing will take on an added importance as demand for energy rises as the temperature falls and nights draw in.
He also said it was "frustrating" that there hasn't been more movement on the issue given how long the trade body has been making the case.
As it stands, only a limited amount of offshore workers are able to be seen at the UK Government-backed facility at Aberdeen Airport in Dyce.
Others firms have been able to book private testing at the Aberdeen Clinic, but Mr Stapleton has reemphasised the need for it to be made more widely available to meet seasonal changes.
He said: "Given the criticality of meeting the energy demands of the UK, we think our industry is a special case and should have asymptomatic testing.
"There's an additional worry in my head that lockdown came at the right time as we came out of peak demand for energy. We're now enjoying the summer period when this is clearly less demand for heating, electricity etc. but we're now moving on from that. We're now approaching autumn and winter when the demand will start to increase and what we want to do is to protect the security of supply.
"Anything that we can have to do that and anything that we can use to inform strategy in the coming weeks and months has got to be a good thing.
"Public Health Scotland has been very clear that it does not support asymptomatic testing. That's a frustration for me because if it's good enough to allow football or cricket to continue then, given the criticality of the offshore workforce and the unique nature of the industry, we think we're a special case and should have asymptomatic testing."
There are also concerns that, with cold and flu season on the horizon, there could be a rise in offshore workers being wrongly identified as having Covid-19.
In the past few weeks manning levels in the North Sea have plateaued at around 9,000, down from 12,500 pre-lockdown.
Mr Stapleton said that testing will be another piece of the puzzle in increasing the number of people that are able to travel to installations.
He added: "Asymptomatic testing would help as we look towards the common flu and cough season. I'm not saying that you should go offshore if you're unwell, but given that a cough could be a sign of Covid-19 we're going to see more caution and more people being stopped from travelling to installations."