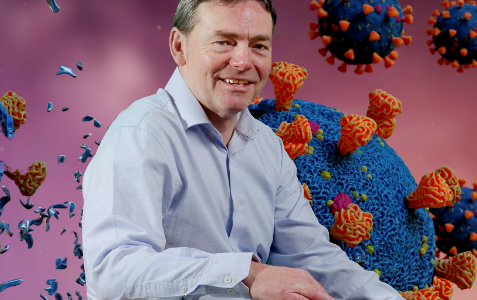 It's thought a new air and surface decontamination system could be used to minimise the risk of a Covid-19 outbreak offshore.
Safewell Solutions, which is based in Banchory, is investing up to a quarter of a million pounds into SafeSpace, a risk management solution which aims to tackle the threat posed by Covid-19 by addressing surface and air contamination.
The firm has 20 years experience in educating clients on "invisible risk" awareness in a range of sectors, including oil and gas and commercial diving.
The system, thought to be the first of its kind, uses the 'Coandă Effect' to create a predictable and controlled air flow current management system in enclosed spaces.
By doing so it can radically reduce the distance of travel of microbial aerosol transmission and potential contamination from an airborne virus.
Developers claim this element, which is patent-pending, places SafeSpace ahead of the curve in addressing suggestions that COVID-19 can be airborne and travel much further than two metres in enclosed spaces.
It's thought the technology could make it easier for energy operators to manage the airflow on offshore platforms.
Ed Gardyne, Safewell Solutions' director, said: "In her note to the WHO, physicist Prof. Lidia Morawska is supported by over 230 scientists in appealing for recognition of the potential for the COVID-19 virus to be airborne and she calls for increased recognition of the risk this poses, particularly during re-opening after lockdown.
"We have a proven track record and thorough integrity in understanding just how important it is for people to breathe high quality air.
"Safewell Solutions were already heavily involved in breathing and process air quality work, and the challenges which arose due to the Covid-19 pandemic were a logical extension to what we were already doing.
"It was, therefore, a natural evolution for us to apply our knowledge and experience into a new, innovative addition to the portfolio.
"Whilst there is not a panacea for the challenges businesses face, we believe that SafeSpace and its focus on validation may give rise to a new way of educating businesses in their duty of care around dealing with invisible risk such as that presented by Covid-19."
He added: "As we see it, there are twin imperatives of saving lives and livelihoods and the main priority is to work on developing solutions which restore confidence rather than only talking about the problem."