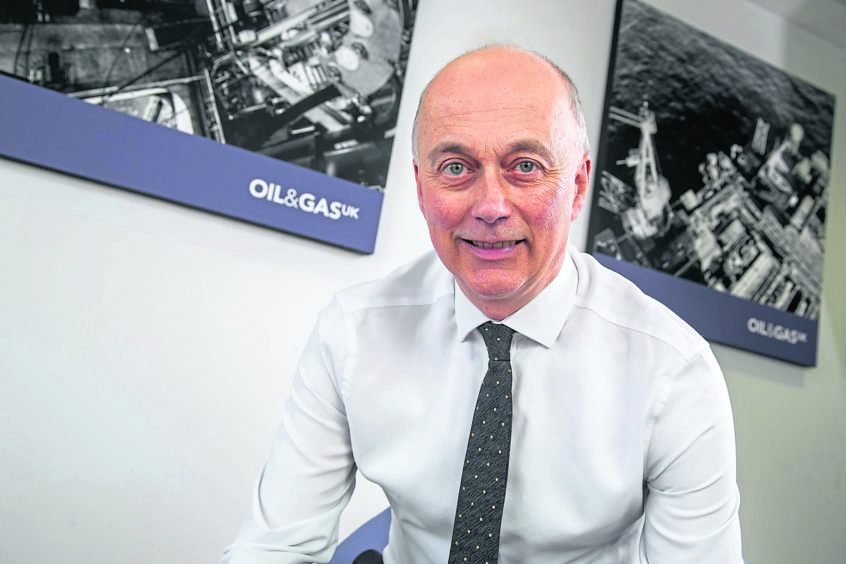 North Sea safety bosses have insisted the oil and gas industry is "still in control", despite a recent resurgence of Covid-19 offshore.
Trevor Stapleton, health and safety director at trade body Oil and Gas UK, says the increase in cases is a "microcosm" of what's going on in the UK more widely, but that several barriers remain in place to keep the workforce safe.
Alarm bells were first sounded last week when it emerged that at least 16 crew members on board the EnQuest Producer vessel in Cromarty Firth were self-isolating and the ship placed in quarantine after an individual tested positive for Covid.
A string of other positive or suspected cases emerged over the subsequent days that resulted in scores of workers being removed from a number of North Sea platforms, including BP's Andrew installation and Shell's Gannet installation.
Despite the emerging trend, Mr Stapleton has reassured workers that operators aren't sitting on their hands.
He said: "The offshore workforce is not just Aberdeen-based, it's across the UK and is no doubt pulling people from medium, high risk and very high risk areas – what we're seeing is a reflection of that.
"We started managing this back in April and, after a bit of a rocky start, the industry has introduced a number of barriers, be that detailed questionnaires, temperature checks, testing or control measures on helicopters.
"What we've seen is operators erring on the side of caution, not taking a chance and acting promptly.
"We recognise that winter's coming and it's not a surprise to us that we've had this blip, but if you look at our graphs they mimic what's going on in the UK today.
"We're always concerned about the spread of the virus but we have the barriers in place and operators are acting exactly as they should. We're still in control and with greater focus on testing, as well as support from governments, we will remain in control just as we did through the whole difficult period of April and May."
After a Covid outbreak on board Shell's Nelson platform, which resulted in more than a dozen crew members being demobilised, unions raised concerns that a return to cabin sharing offshore was putting the safety of the workforce at risk.
Mr Stapleton said work is currently ongoing to draw up guidance for a safe return to offshore working that will specifically address the issue of cabins.
He added: "There's been some concern raised about this but you have to look at what's available. There's single cabin occupancy, which a number of operators are still doing.
"Then you have to look at other ways to share, be it days and nights, with robust cleaning in place, or cohort arrangements where crew members live and work together and are kept under close observation.
"People that challenge cabin occupancy do so quite rightly. Our operators need to make sure that the risk control measures are in place, but that has to be balanced with activities offshore."
Recommended for you

'Staggering situation' as UK regulators not investigating North Sea rig incident