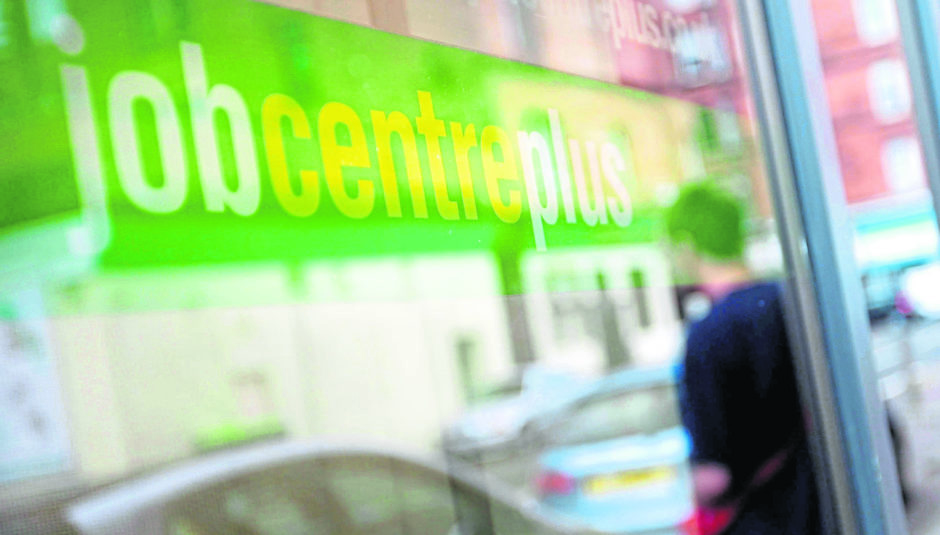 Aberdeen faces a "tough winter ahead" as new figures show job opportunities in the city are the worst in the UK.
A collapse in local service jobs in the hospitality, retail and arts and leisure sectors has been blamed for a 75% fall in employment vacancies as Covid-19 lockdown measures have hit the city's labour market hard.
Figures from economic think tank Centre for Cities and the Indeed recruitment site show Aberdeen was the most impacted UK city – followed by Edinburgh and Belfast – which had a 57% and 55% fall in vacancies, respectively.
The research found that Aberdeen's summer Covid-19 lockdown had impacted its ability to recover in the same way as other major UK cities.
Elena Magrini, senior analyst at Centre for Cities, said: "Aberdeen has the lowest number of job postings compared to this time last year, and most of that is due to social-distancing restrictions, which means that a lot of local services businesses on the high street struggle to operate – especially with more people working from home and not going to the city centre."
Douglas Lumsden, co-leader of Aberdeen City Council, agreed the August lockdown had "stifled" the city's recovery and called on the Scottish Government to "invest heavily" in the city to help the economy recover.
He said: "Aberdeen is the only city in Scotland to have fallen victim to statutory restrictions.
"These restrictions imposed on Aberdeen, along with the fact the Scottish Government have still not set a date for reopening of non-essential offices, call centres and other workplaces in the city means that people working from home has assisted the drying up of demand for local services."
Stephen Flynn, MP for Aberdeen South, said the worsening job situation in the city has been compounded by the coronavirus outbreak and an oil price crash.
He added: "The local economy is intrinsically linked to the success of the sector.
"The perfect storm caused by both Covid-19 and the oil price crash was inevitably going to have an enormous impact."
Adrian Watson, chief executive of Aberdeen Inspired, said he hopes the city is given the "support it needs at a national level in its recovery phase, and also that there is a move to see a return of more of our office workers as soon as it is deemed safe to do so".
He added: "It continues to be a hugely worrying time for all our businesses in the city centre and we will continue to lobby at a local and national level to ensure they get the further help and support they need."
No other Scottish cities made the top 10 for the highest drop in vacancies.
A Scottish Government spokesperson said: "We provided £1 million to Aberdeen City Council in August to help provide support to businesses affected by the restrictions in place at the time.
"Last week we increased the grant funding available to businesses.
"We understand that Aberdeen City Council has not yet fully distributed the £1 million to local businesses, and look forward to discussion with the council on how the remaining funds provided by the Scottish Government to support economic recovery will be used."