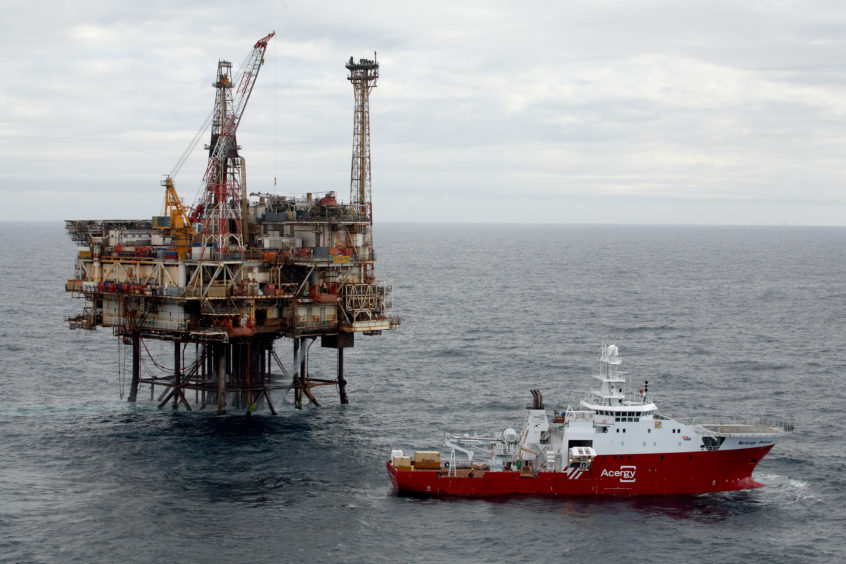 Apache has confirmed that a pair of workers have been removed from the Forties Bravo installation due to Covid-19.
A worker who showed symptoms while on the North Sea platform tested positive for the virus upon returning to shore on January 17.
In alignment with Covid contact tracing procedures on the Forties Bravo, Apache said another crew member who had been in close contact was also then transported off the platform.
Forties Bravo lies around 110 miles east of Aberdeen.
An Apache spokesman said: "A crew member has been transferred to shore from Apache's Forties Bravo installation in the North Sea after displaying symptoms consistent with Covid-19. The individual tested positive upon returning to shore on Jan. 17.
"In alignment with our standard Covid-19 contact tracing protocols, one individual who was identified as having potential close contact with the crew member was also transported off the installation. We are committed to the safety and well-being of our personnel and the communities in which we work."
The news follows a Covid outbreak on board a Valaris rig – the Rowan Stavanger – at the start of the month, when 15 workers had to be evacuated.
Valaris declined to comment on the outbreak on board.
Elsewhere in the UK sector there has also been an outbreak onboard the Ithaca FPF-1 vessel.