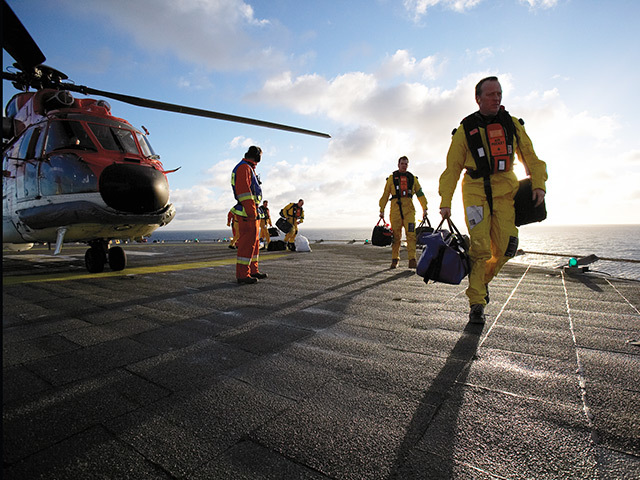 Oil and Gas UK (OGUK) is calling for North Sea workers to be able to receive a Covid vaccine "as a priority" after a spike in virus-related evacuations in recent weeks.
The trade body is asking the UK and Scottish Governments for offshore crews to get jabs during the next stage of the Covid vaccine rollout, which follows the current phase for the vulnerable and frontline NHS workers.
It comes after the weekly number of category C cases, those who are symptomatic, evacuated from North Sea installations reached 20 last week, the highest level since early May.
Meanwhile the total number of category B worker evacuations, those who aren't symptomatic but have been in close contact with a case, has more than doubled since October, now standing at 769.
There have been numerous high-profile outbreaks on offshore installations in the last month, with one platform being shut down.
The JCVI – the committee that advises the UK Government – said in December that the second phase of the vaccine rollout will "be a matter of policy" for ministers to decide who is prioritised.
OGUK HSE director Trevor Stapleton is urging Westminster and Holyrood to ensure the offshore workforce is considered.
He said: "The latest Covid outbreaks emphasise just how important it is for governments and NHS to seriously consider our workforce and what our staff are faced with.
"I'm not saying our workforce must be vaccinated over old people and frontline care workers and things like that. Not saying that at all.
"I just do not believe that people at, say, Public Health Scotland or England or the NHS, truly understand what it's like to work offshore.
"It is a unique working environment. We've done really a lot to make sure that's as safe as possible but vaccination is going to be critical."
Mr Stapleton highlighted that offshore workers have maintained security of supply over the winter, without any interruptions, but these latest incidents mean vaccinations are "essential because we've already seen some installations shut down".
The figures are "a reflection of what's happening in the UK today", he said, which has seen a surge in recent months with the overall death toll passing 100,000 on January 7.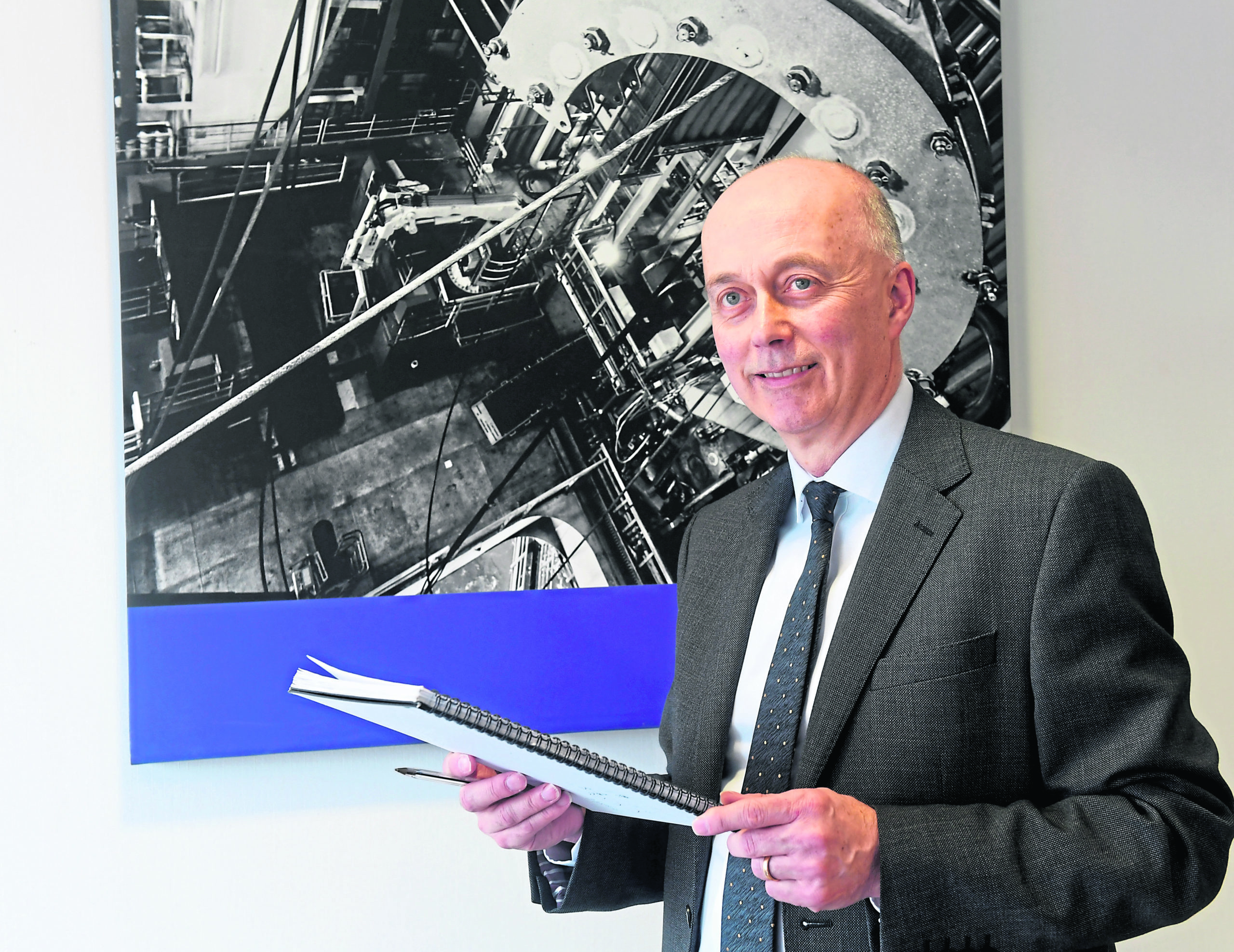 Operators Apache, CNOOC, Ithaca and Premier Oil have all been hit with outbreaks or smaller instances of cases in the last fortnight, while another outbreak took place on a Valaris rig in Norway at the start of the month.
The Ithaca FPF-1 had production shut-down as a result, with the operator then saying it would introduce pre-mobilisation testing.
Although testing is not the "panacea", with other barriers like social distancing, single cabin occupancy and screening the workforce also important, the "vast majority of operators" are carrying out some form of testing, Mr Stapleton said.
The sector has been calling for government asymptomatic testing, which is now being offered for several sectors. through a UK Department of Health and Social Care scheme.
However OGUK said questions remain on how exactly it is being wheeled out in Scotland.
The trade body's pandemic steering group is meeting to address recent issues, and help share best practice.
Mr Stapleton said he understands the concern of workers, and said it is possible that "complacency" may have set in with some measures, like social distancing offshore, as testing has become more the norm
However, as the UK lockdown does its work, and with further education and reinforcement of safety procedures, it's  hoped the figures will start to turn.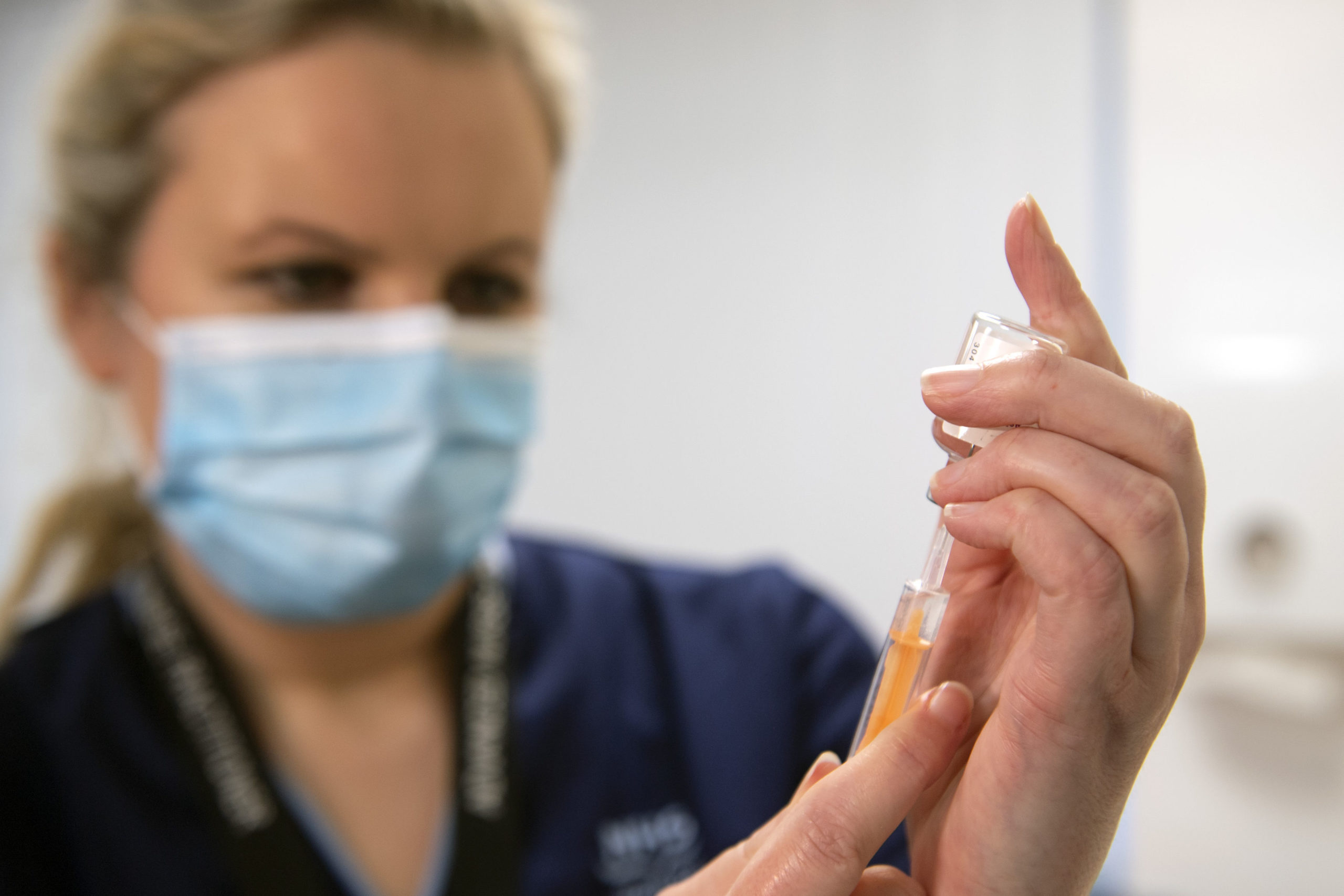 Mr Stapleton said: "I believe that the barriers that we have in place, that we put in place in the early days and now supplemented with testing, are robust.
"We just need to make sure that we haven't become complacent and we need to demonstrate to the workforce that we are serious about this and we will ensure that those barriers are reinforced where necessary."
Oil and Gas UK will host an industry vaccination webinar on February 23, with a "mythbuster" information sheet currently being developed by the pandemic steering group.