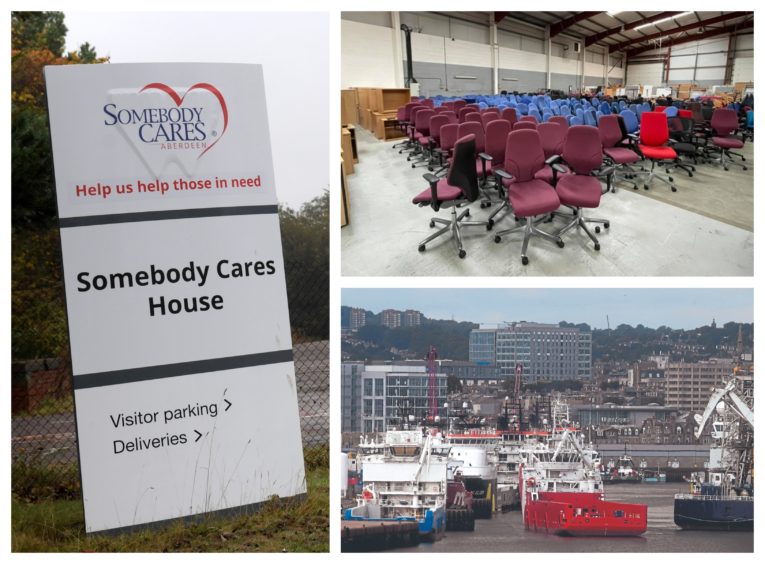 An Aberdeen charity is quite literally taking stock as many offices in Europe's oil and gas capital now lie empty.
Furniture donations to Somebody Cares have "come like a wave", completely filling up its two warehouses, covering 70,000 square feet.
CEO Brian Taylor puts it down to a combination of factors, including the level of empty buildings across the region due to the pandemic.
"We've always done a degree of office furniture, but certainly not to the scale that we're doing now. That is being driven by the amount of offices that are sitting empty.
"There's a huge level of that going on, people are losing their jobs, people are on furlough.
"There's just a whole raft of reasons why the situation is the what the situation is and, in some respects, it can really make you worry for Aberdeen going forward."
He also stressed that there's not any one sector it could be attributed to.
"It's certainly part of the reason, but it's not just oil and gas, it's right across the board in many respects. But I guess the oil and gas sector is the biggest sector."
Property advisors CBRE said last month that total office supply in the city stands at 2.6million square feet, but total take-up was 424,797sq ft in 2020.
Commercial property group Knight Frank said back in March last year that it expected 700,000 square feet of empty offices in Aberdeen to be demolished over the following 18 months.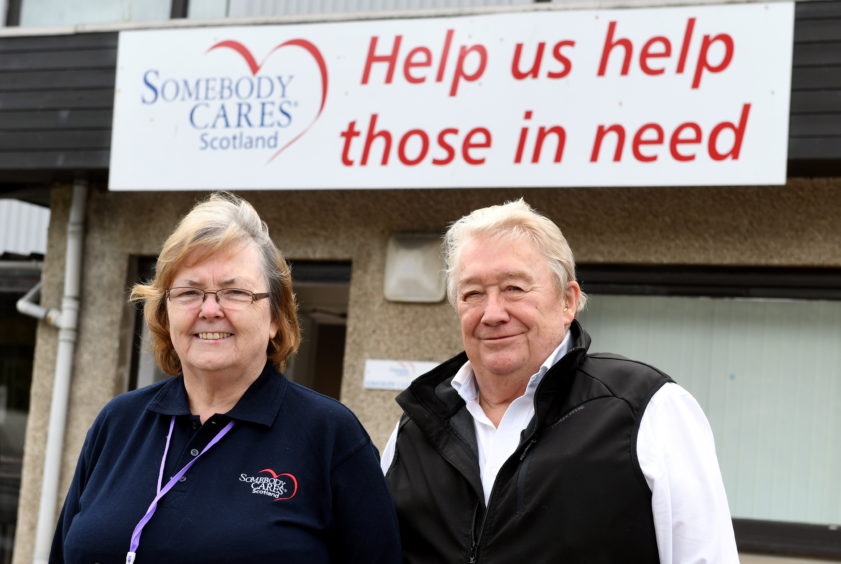 However, some of the donations may be coming from those moving premises, such as from oil firm TWMA who switched their HQ from Bridge of Don to Aberdeen International Business Park in Dyce.
Somebody Cares, a self-funded support charity for the local community, has released images of its full warehouses in Bridge of Don and Altens online, garnering a huge response.
Mr Taylor said: "We've been amazed by the level of response that we've had. There is a huge number of people working at home, so when you read through the inquiries, certainly the majority of them are from that."
Proceeds go back into the charity's coffers, allowing it to provide services such as food, clothes and household goods to people across the city.
Mr Taylor stressed the added challenges of the pandemic, with the charity's foodbank now running at "four or five times" what it did beforehand.
"What we are finding is there are many many people coming now who, until recently, had excellent jobs, nice houses, nice cars, the whole thing.
"All of a sudden these people have lost all income and most of them, when they come, feel embarrassed because they need help but that's what we're there for so we're delighted to be able to do it."
Anyone interested in the charity's office wares can contact office.furniture@somebodycaresuk.org