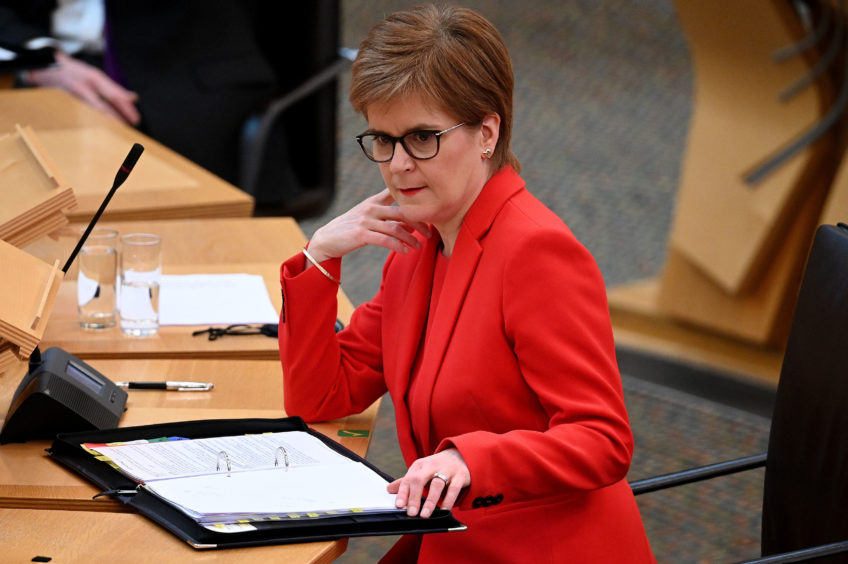 Nicola Sturgeon said today that the Scottish Government would "consider" excusing Scots from having to quarantine in hotels on their return from overseas oil jobs.
But the first minister warned that Holyrood would apply "a very rigorous assessment" to any calls for more flexibility to its managed isolation policy.
Ms Sturgeon warned that granting more exemptions would increase the possibility of new Covid-19 variants entering Scotland.
North-east Conservative MSP Liam Kerr branded the government's handling of the situation a shambles and accused the SNP of leaving workers in "limbo".
Trade union bosses and industry chiefs have raised concerns about the impact of the policy on the mental health and finances of thousands of oil and gas workers and family members.
Since Monday, those arriving in Scotland from outside the UK and Ireland have been required to isolate in a hotel for 10 days at a cost of £1,750.
There are a handful of exemptions, including those travelling to work in the UK North Sea oil and gas industry.
But people who are returning to their home in Scotland having worked in the oil industry abroad aren't included on the list.
In England, only those arriving from "red-list" countries are required to quarantine in a hotel.
One worker, who did not want to be named, said he is now faced with the decision to remain in Qatar or shell out thousands on hotel costs.
Mr Kerr asked Ms Sturgeon whether the government would consider reviewing the restrictions during first minister's questions.
She said: "We've already said we will consider any arguments that are made for particular groups, so the short answer, I suppose, is 'yes'.
"But I want to follow that up immediately with a strong caveat. The more exemptions we have from the managed isolation policy, the more chance there will be of new variants of this virus coming into the country.
"So we have to balance all of this and come to the best position, overall.
"As we suppress this virus and vaccinate more people, as we are doing successfully right now, increasingly the bigger risk we face will be the importation of new variants that might spread more quickly and undermine the efficacy of the vaccines that we have at our disposal.
"That's why we need to have the utmost caution about borders and about travel."
Mr Kerr said later: "The SNP Government has failed oil and gas workers in the north-east by their constant dithering on this issue.
"The industry want an answer now not later – the Scottish Government has had weeks to think about this.
"Oil and gas workers have told me they are more than willing to follow the 10-day isolation at home and get tested but under the current guidelines, face the prospect of possibly not seeing their families at all.
"The process has been handled shambolically and left workers in limbo over whether or not they are able to come home or not.
"I will continue to demand an answer on the issue because this is something that needs addressed and can't be ignored."
Recommended for you

'A proportionate response' – politicians react to oil and gas windfall tax