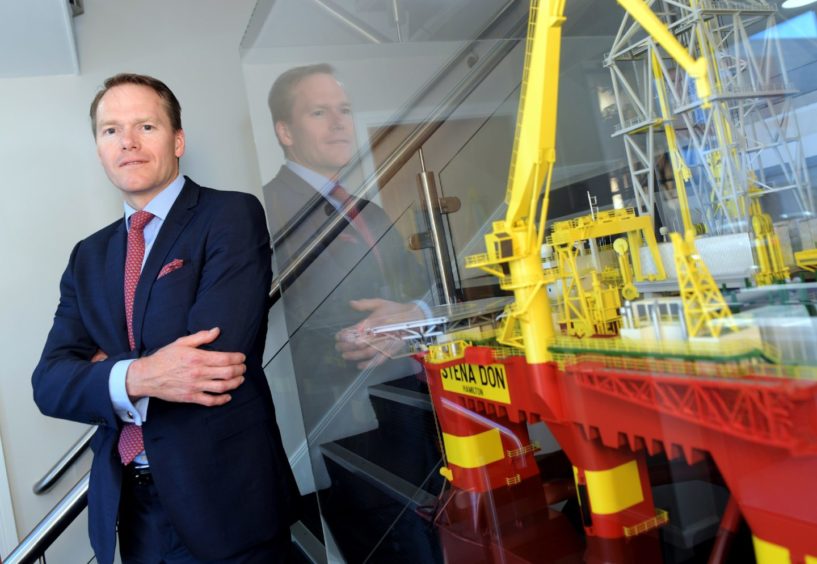 An oil boss has warned that government hotel quarantine rules are pushing north-east workers and their families to "breaking point".
Erik Ronsberg, chief executive of Stena Drilling, said he was "so worried" about the mental health of colleagues and their loved ones.
Stena recently launched a petition urging the UK Government to give oil workers returning from overseas jobs a full exemption from the requirement to isolate in hotels.
Mr Ronsberg said Westminster hadn't responded to the petition, which has been signed more than 18,000 times.
He "understands" the authorities' concerns about new Covid variants and transmission risks, but is still hopeful the rules could be relaxed to "make lives a bit easier".
The hotel quarantine policy impacts roughly 300 Stena crew members, a large proportion of whom are based in and around Aberdeen.
Under the UK Government's system, people arriving from any of 33 high-risk countries must isolate in an approved hotel for 10 days, unless they have an exemption.
Three of Stena's drillships are currently operating off the coasts of Guyana and Suriname, which are "red-listed".
In Scotland, which has stricter rules, a stint in "managed accommodation" is required for anyone arriving from outside the UK and Ireland.
Holyrood did tweak its rules last week to let those returning from oil rigs in other parts of the North Sea, such as the Norwegian sector, isolate at home.
Mr Ronsberg acknowledged that Stena workers already made a sacrifice before they left the UK to join vessels under the company's own regime.
Before leaving the UK on chartered flights bound for South America, Stena crew members isolate for up to two weeks in a London hotel, where they undergo temperature checks and PCR testing.
During this time, they are largely confined to their rooms, but can go for a walk in a closed car park, which is "almost like a prison yard", Mr Ronsberg said.
They are also given a schedule dictating when they can collected their food, before taking it back to their rooms to consume.
On landing in Guyana, crew members are flown aboard helicopters straight to the drilling vessels.
Mr Ronsberg conceded the stretch in isolation in London had a "heavy bearing" on staff.
But he said the strictness of Stena and its clients' approach came from a desire to ensure there are no outbreaks on rigs.
Mr Ronsberg is adamant the system has proven its worth.
Since its implementation, more than 2,000 crew members have been mobilised internationally and returned to their homes without a single case of Covid-19, Stena claims.
Mr Ronsberg fears employees are at greater risk of catching the virus in government managed accommodation than at any stage of their trip with Stena.
He argued government hotel quarantine rules were making a bad situation even worse.
He said: "What I'm asking for is for these crew members to be allowed to quarantine at home with their families rather than in a hotel, having already been away for weeks on end.
"When you're keeping people away from their families unnecessarily in a tough environment it's really difficult.
"I'm so worried about the mental health of our offshore colleagues and their families.
"With home schooling it just must be hellish for them. I know it is, because they've said so.
"We have an auditable system so I'm hoping an exemption can be given to our people."
A Department of Health and Social Care spokeswoman said: "We recognise the impacts restrictions have on many people and are grateful for the public's continued efforts to comply with the rules and help us tackle this global pandemic.
"Coupled with our enhanced testing regime, the new border controls we have introduced are necessary to provide a further level of protection against Covid-19 variants.
"There are limited exemptions to our managed quarantine, which are set out on gov.uk."