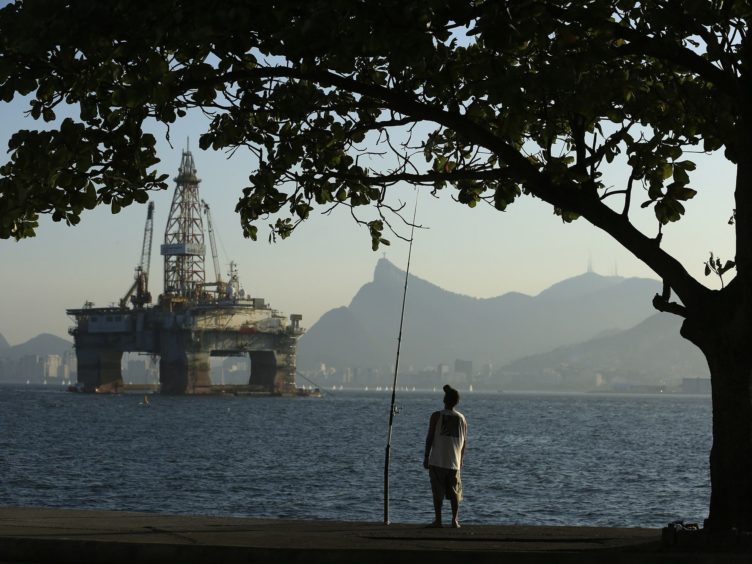 Scotland's National Clinical Director has confirmed the trio who tested positive in Aberdeen for the Brazilian Covid variant worked in oil and gas.
In an interview with BBC's the Nine last night, Professor Jason Leitch said it is his understanding that the three people involved had been working offshore in Brazil before returning to their homes in the north-east.
The Scottish Government confirmed yesterday that the variant was flown into Aberdeen a month ago.
Efforts are currently ongoing to contact every passenger who travelled on the BA1312 flight from London Heathrow on January 29.
Three people on board, who had travelled to London from Brazil via Paris, tested positive for the variant after touching down in the Granite City. They were quickly moved into quarantine organised by their employer.
There are concerns that the new strain is more easily transmissible and could be more resistant to current vaccines.
There has been speculation on social media in the past day that the three people involved had been working in oil and gas in Brazil before returning to the north-east.
Professor Leitch said the trio worked for an "oil company" offshore in Brazil and were flying home to see their families in Aberdeen.
He added: "I think it's been very well handled, principally by the three individuals and their families but also by their employer, who put them in a managed isolation facility because they were returning from a high risk country.
"Oil workers are very aware of the protection that's needed and that will have prevented, we hope, any community transmission from these individuals."
On whether the north-east could be a "gateway" for Covid variants to enter the UK, due to its international oil and gas links, Professor Leitch added: "We've spent a lot of time with the oil and gas sector and I've been very impressed with them over the last year.
"They don't want positive cases offshore, whether that's the North Sea or the seas around Brazil. That's a real danger and they're very careful about isolation, testing and mitigations in place on rigs. That has helped us on this occasion."