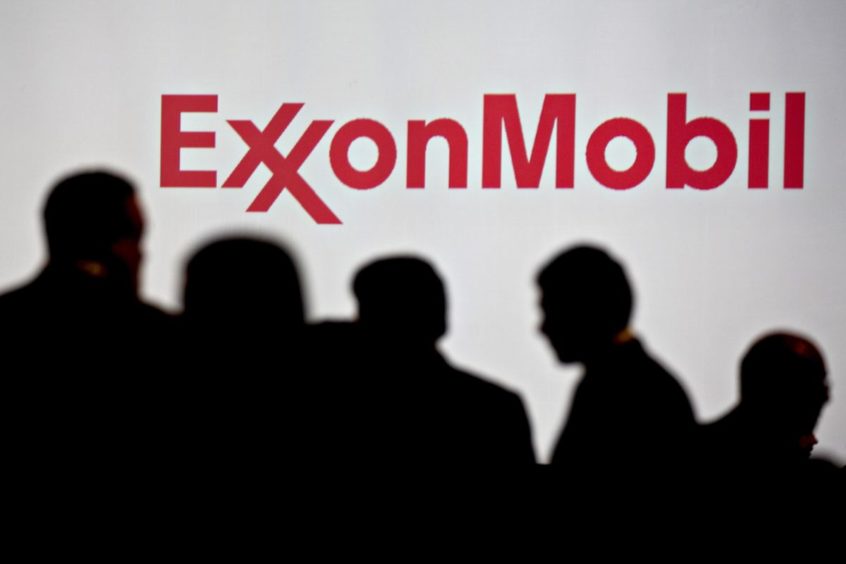 The former boss of Malaysian national oil company (NOC) Petronas, Tan Sri Wan Zulkiflee, has joined ExxonMobil's board of directors, in a move that has surprised some industry watchers.
Yesterday's announcement bewildered some industry observers in Malaysia, who found it difficult to see the value Zulkiflee, commonly known as Wan Zul, could bring to the US oil major. However, he could be useful in progressing ExxonMobil's divestment plans in Malaysia or helping the major test energy transition technologies in the country.
Wan Zul served from 2015 to 2020 as president and group chief executive of Petronas. He resigned from the NOC in June last year after becoming embroiled in a fierce political battle between the Federal government and state government of Sarawak. His downfall was sealed after he resisted all attempts to amicably resolve the dispute over oil and gas rights with Sarawak.
As head of Petronas, Wan Zul led "strategic growth and efficiency initiatives, and the company's entry into specialty chemicals. During his tenure, Petronas reported multiple years of strong results and furthered the company's investments in lower-emission technologies" ExxonMobil said in a statement.
"His global industry expertise coupled with his insights related to the energy transition will complement our highly experienced board," added ExxonMobil.
"Given the scale and types of challenges facing ExxonMobil, which include the energy transition, loss of faith by global capital markets, as well as dividend risks, nothing on Wan Zul's experience will assist," a Malaysian industry source told Energy Voice.
Indeed, much of Wan Zul's experience lies in the chemicals and downstream sector. As part of Malaysia's goal to compete with the oil refining and storage hub in Singapore, Wan Zul was responsible for developing a giant refining and petrochemicals integrated project, known as RAPID, in Johor, at the southern tip of Peninsular Malaysia. This project has a nameplate capacity of 279,000 barrels per day and is expected to be fully commissioned this year.
Perhaps, Wan Zul's value lies in his ability to help ExxonMobil, a major oil producer in Malaysia, divest its legacy assets in the Southeast Asian nation. ExxonMobil started the process to sell its Malaysian assets in 2019 as part of its global divestiture program.
Several Malaysian companies have been reported to be interested in buying the US major's Malaysian assets. But given the size of the assets, which are valued at over $2 billion, and come with heavy decommissioning liabilities, local players were believed to be more comfortable forming consortiums to bid for the assets, reported local media.
UK-listed EnQuest and Kuala Lumpur-traded Hibiscus Petroleum are among those that were believed to have submitted bids for the assets. Crucially, these companies do not seem large enough to take on ExxonMobil's four production-sharing contracts, that produce about a fifth of Malaysia's oil production and half of the gas supply to Peninsular Malaysia.
Indeed, there has been speculation that bidders could form a joint venture with government-linked oil and gas companies. It is also likely that Petronas would have a big say over which company, if any, ExxonMobil sells its assets to. Certainly, Wan Zul's knowledge of the Malaysian industry and connections could potentially help smooth any potential sale.
Although it remains to be seen if buyers have the appetite for such a big deal in the current market environment. Asia Pacific upstream merger and acquisitions (M&A) deals plunged to their lowest level this century in 2020 after the pandemic and collapse in oil and gas prices killed activity.
Or maybe Wan Zul's appointment is more about ensuring longevity and maintaining good relations in Malaysia. Aside from the older assets, which may or may not be sold, ExxonMobil also has the deep-water Sabah Trough exploration Blocks. Interestingly, some of this deep-water acreage is on offer in Malaysia's latest 2021 bid round, announced today.
The acreage has very big carbonate buildups plus shallower and deeper clastic potential. It is rumoured to have an oil charge model too.
Meanwhile, ExxonMobil's older producing blocks could be targets for carbon dioxide (CO2) sequestration and that would help ExxonMobil, as well as Malaysia, with emissions targets and testing technology as the energy transition unfolds.
Regardless of the motivation behind Wan Zul's appointment, it will be interesting to see how ExxonMobil's strategy plays out in Malaysia. Petronas certainly does not want the big international oil companies (IOCs) to leave, but many of them are looking at the exits.