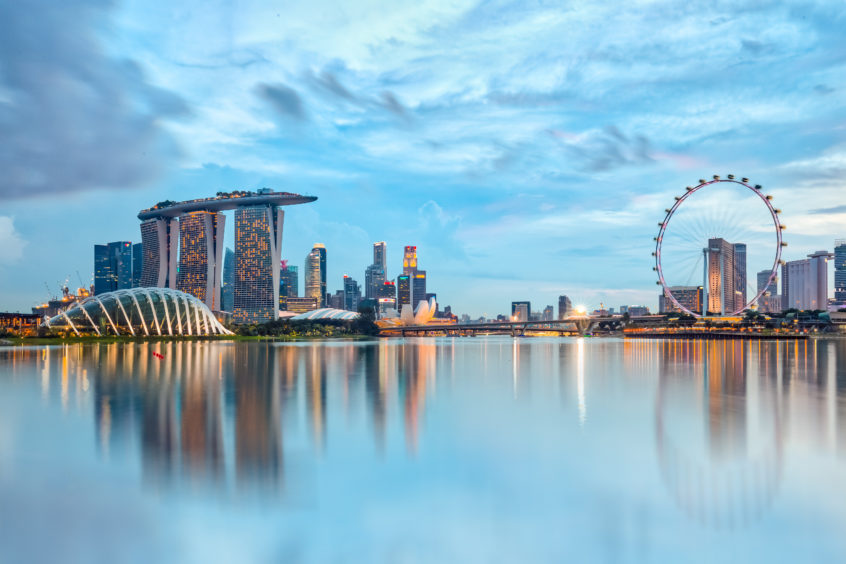 Chevron will supply 0.5 million tonnes per year of liquefied natural gas (LNG) to Singapore under a carbon-conscious deal with the island nation's Pavilion Energy.
The six-year deal announced today starts from 2023, said Pavilion Energy, owned by Singapore state-owned investment company Temasek Holdings.
Pavilion Energy said that in an effort to promote increased sustainability and transparency in the LNG value chain each LNG cargo delivered under this deal will be accompanied by a statement of its greenhouse gas (GHG) emissions measured from wellhead to discharge port.
"In addition to supplying LNG to Singapore, Pavilion Energy and its strategic partners are committed to co-develop and implement a GHG quantification and reporting methodology for LNG. The methodology is being developed based on internationally recognised standards and will cover emissions from wellhead-to-discharge terminal, including LNG transportation," said Pavilion.
"As we proactively promote GHG emissions reduction and offsets, we are thrilled to be joined by Chevron. I am confident that a bold, ambitious and uncompromising industry collaboration will boost our own efforts towards achieving a meaningful impact," said Frédéric H. Barnaud, group chief executive of Pavilion Energy.
"Chevron embraces a lower-carbon future, where we will continue to deliver affordable, reliable and ever-cleaner products. I am excited that Chevron will be partnering with Pavilion Energy to develop processes and tools which will enable us to offer lifecycle carbon foot printed products to the market in Singapore," said Law Tat Win, chairman of Chevron Singapore.
The deal follows a 10-year agreement that Pavilion Energy signed with Qatar in November which also included a GHG declaration for each cargo supplied to Singapore.
Recommended for you

Indonesia stacks up low-carbon deals in visit to US