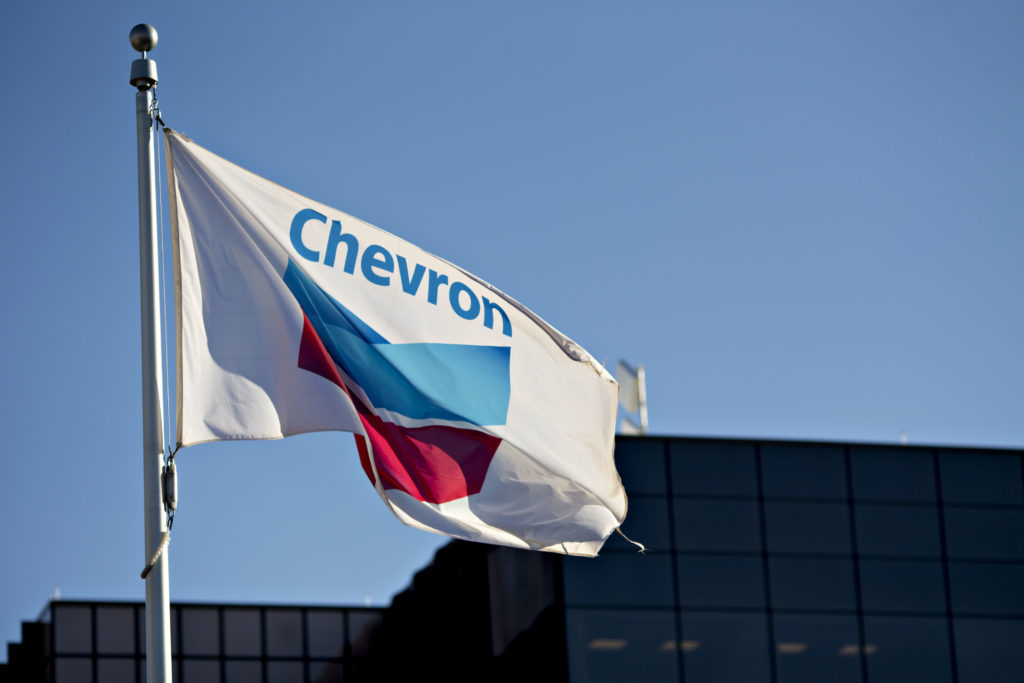 Indonesian national oil company (NOC) Pertamina has so far failed to agree a commercial deal with Chevron for a key chemical formula that is critical for enhanced oil recovery (EOR) efforts at the legacy Rokan Block.
Pertamina will take over the production-sharing contract (PSC) from Chevron in August this year and has already signed a deal with the U.S. major to accelerate drilling at the Rokan Block to maintain output levels ahead of the handover.
However, the transition in operatorship from Chevron to Pertamina leaves one serious challenge unresolved. Chevron holds the patented rights to a chemical formula that is crucial for EOR techniques at Rokan. But Pertamina is yet to strike a commercial agreement with Chevron for the formula. If this is not resolved, then upstream production will inevitably fall once the NOC takes over the block.
Significantly, in Indonesia, a vested interest group appears to be pushing a narrative that all the intellectual property for chemical EOR at Rokan, specifically all the formulas, had already been paid for by the government under a cost recovery contract – where upstream costs are reimbursed by the government. This narrative appears to have impaired Pertamina's deal making.
But there is one formula, developed, paid for and owned, by Chevron, which was not included under cost recovery and therefore not reimbursed. This has been publicly acknowledged a number of times by the government and Pertamina in the local media in recent months.
Tutuka Ariadji, Indonesia's director general oil and gas at the ministry of energy and minerals resources, has said that Pertamina and Chevron must agree a business-to-business deal for the EOR formula. In January, Tutuka said that he "hoped the negotiations could go well because if Pertamina had to develop its own formula, it would not be easy, both in terms of time and cost."
"Pertamina, if you want to continue the injection, (you) will make it yourself and it will require a lot of experience and investment," said Tutuka.
Conversely, some industry research groups have claimed that Pertmina should investigate making its own formula, arguing that Indonesia has the ability to carry out its own development.
Still, most analysts argue that developing formulas independently carries a great risk of failure, particularly given the short timeframe until the handover.
Last month, upstream regulator SKKMigas said that Chevron used four chemical components for EOR at Rokan. Three components come from a non-Chevron chemical supply company, but the fourth chemical formula is owned by Chevron. SKKMigas said the costs incurred to develop the chemical were not reimbursed by cost recovery.
Under ordinary circumstances, when a NOC takes over from a supermajor to develop a domestic asset, production growth would be expected in the early stages, as the NOC is able to devote management efforts to projects that the supermajor would have felt were not worth management time, Readul Islam, an Asia upstream specialist at Rystad Energy, told Energy Voice.
"Just the reduction in drilling activity ever since Pertamina was unveiled as the winner of the Rokan extension should ensure that there are quick-win low hanging fruits to chase to raise Rokan production rates," said Islam.
However, "since taking over at Mahakam three years ago, Pertamina has presided over an approximate halving of the project's production rate — this simple statistic might temper expectations of a rapid Rokan resurgence," added Islam, referring to the Mahakam Block, formerly operated by Total and Inpex.
"Looking beyond the potential initial quick wins at Rokan, the question was always whether Pertamina on its own could match Chevron's chops on the skills required. Pertamina certainly hasn't dealt in the past with anything on the scale of Duri's steamflood, or any projects that required EOR at the scale needed at Rokan," cautioned Islam.
"When Chevron has a proprietary EOR solution tuned to Rokan PSC's conditions, the prospect of Pertamina having to come up with its own formulation smacks of reinventing the wheel," he added.
"Indonesia might find out the hard way the questionable wisdom of booting Chevron, with its decades of experience at Rokan, out in favor of the higher spending promised by Pertamina," said Islam.
Meanwhile, an industry source in Jakarta, who wished to remain anonymous, suggested that there could be more than just misunderstandings around the chemical formula. "There is no doubt that Chevron is miffed at having to continue drilling etc, and the way that they have been treated by Indonesia."
Pertamina aims to produce between 170,000 and 180,000 barrels of oil per day from Rokan once it takes over. Eventually, it plans to boost production to 200,000 bopd, although the NOC has not offered a timeline to achieve this.
Chevron's request to extend their Rokan PSC was refused in July 2018 in favour of Pertamina. Production from Rokan has dropped sharply from 210,000 b/d in 2018 to around 170,000 b/d in 2020 after Chevron cut back on investment.
Pertamina is seeking to farm-down stakes in some of its key domestic assets, including Rokan, taken over from international oil companies (IOCs) exiting Indonesia. It remains to be seen if there will be any takers.
Recommended for you

Eni takes control of IDD, while Chevron focuses on low carbon options