February 22

-

February 24

Organized by:
In 2016 AOG thrived with over 480 exhibiting companies from across 20 countries showcasing the latest developments in offshore service and supply, including manufacturing, design, contractors, technical and analytical professionals and logistics, training and transportation service providers.
Now in its 36th year, this oil and gas event is for anyone wishing to learn about new products, technology and techniques, to advance their knowledge and to become better connected with what is driving the industry forward. AOG attracts a diverse audience across all area of the oil and gas industry including;
Engineering
Subsea
Health, safety and environment
Exploration and Production
Transport and Logistics
Service and supply
Training
Mining, Marine, Refining or Drilling
Construction and Manufacturing
Call for Speakers
AOG in conjunction with the Society for Underwater Technology (SUT), Subsea Energy Australia (SEA) and Subsea UK are seeking abstracts submissions for presentations to be considered for AOG 2017.
The 2017 AOG Conference will focus on the opportunities and challenges in times of transformational change. The Australian Subsea Industry has to adjust to this change as it's forced to learn how to live in a "lower for longer" oil and gas price market. The lower oil price has occurred at the same time as Australia is moving from a capital intensive construction phase into an operational phase. This change also presents opportunities for companies to evolve and meet the technology and cost challenges that come with this development.
Applications close 31 August 2016
Recommended for you
X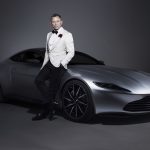 Opinion: Automation should be no Spectre