07/06/2018

-

08/06/2018

Organized by: Exchange Monitor Publications & Forums
Decommissioning strategies are an integral part of the safety and security of all nuclear waste management initiatives. With 19 nuclear reactors undergoing decommissioning and several others announcing closures dates, the market for decommissioning work continues to expand.
Hear from decommissioning experts, state and local regulatory officials and technology providers at the first annual Decommissioning Strategy Forum to guide your insight on these business opportunities.
Agenda topics include:
1. Decommissioning Market Overview and Update
2. Business Models for Decommissioning Projects
3. Regulatory Update
4. Updates on Current U.S. Decommissioning Projects
5. Community Relations and Local Stakeholders
6. Update on International Decommissioning Projects
7. New and Innovative Technologies
8. Packaging, Dry Cask Storage and Transportation
And more!
For more information and to register, go to: http://www.exchangemonitor.com/evtx/decommisioning-2018/
Recommended for you
X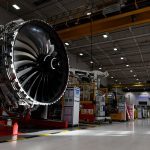 BEIS 'considering next steps' over 'mini' nuclear reactor programme