June 19

-

June 22

Organized by: Subsea UK
With preparations for the 60th MTS/IEEE OCEANS Conference in Aberdeen now well underway, key plenary speakers have been secured, exhibition space is filling up and patronage support, including gold patronage from Subsea UK, indicates a strong performance for the conference.
The conference covers all aspects of ocean science, technology and engineering, including special topics focusing on the region's expertise. Click "view programme" below for more details.
For more information and to register, visit: http://bit.ly/2lNC41Q
Recommended for you
X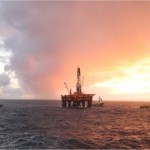 Promoted: Petroleum Pioneers - Future of North Sea Oil & Gas event