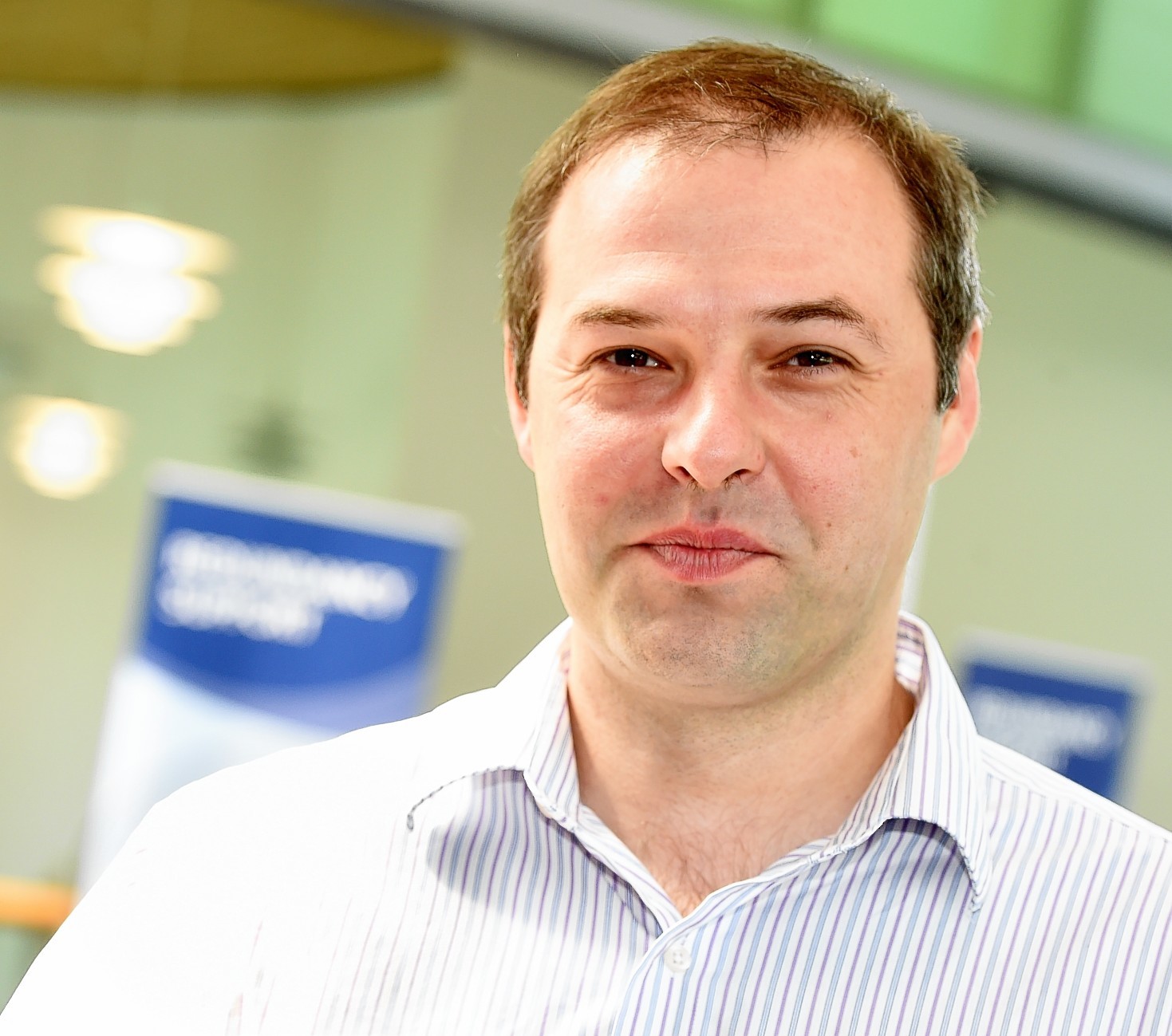 Axed employees of North Sea oil and gas firms attending a careers fair at Robert Gordon University said yesterday they were ready to embrace opportunities in other sectors.
Others said the lack of opportunities in the north-east had become chronic and they were even contemplating uprooting their families and leaving the region.
Michelle Cormack, above, found out she was being laid off in April after two years as a receptionist at offshore survival firm Falck.
Ms Cormack, from Aberdeen, said the news came as a nasty surprise and it had been difficult to keep her spirits up: "It was on April Fool's day," she said, adding: "I thought it was a joke at first, but it wasn't, sadly.
"Some days you are down, thinking when am I next going to find work?, but on others you're up."
She said she would like to stay in the same line of work, but was considering a career in social care and was prepared to start off as a volunteer to get her foot in the door.
The career of Krystian Markowski, pictured, as a buyer shuddered to a halt in October when he lost his job at oilfield procurement firm Craig International.
As a stopgap measure, the father-of-one is working as a chef at a garden centre in Banchory while his wife works remotely.
He said: "I would like to work as a buyer again. I really enjoyed my job, but it's really difficult to find work and I've a family to support.
"I'm still looking for a job in Aberdeen, but also down south. I'd like to stay here – it's a lovely place, but it might be necessary to leave. I know my skills are transferable so I hope I will find something soon."
Iain Reid, a 33-year-old from Aberdeen, was made redundant in May after nearly nine years as a remote technician at Kintore-based pipeline engineer Stats Group.
Mr Reid, who has three children, said: "I'm now thinking of moving away from oil and gas. The market seems to be in decline and I don't think it will recover as well as everyone hopes."
Kenny Duncan, 37, said he had just been notified about his impending redundant from an unidentified US oil service firm that had employed him as a project designer for 15 years.
He said: "I'm looking around for engineering roles, but I'm not optimistic. It's a bit grim.
"I'm thinking of moving into computer programming, though I would have to go back into education.
"Don't know what the future is for the North Sea but it does not look promising from a design point of view."
Diane Brown, whose 13 year spell as an accountant at Schlumberger comes to an end next week, said she wanted to stay in accounts but that jobs were few and far between.
Ms Brown said she had come to the PACE event mainly to find out about higher education courses: "I want to try to get more qualifications to make it easier to find something instead of sitting at home doing nothing."
Recommended for you
X

CNR shuts down Ninian South platform after fire on board