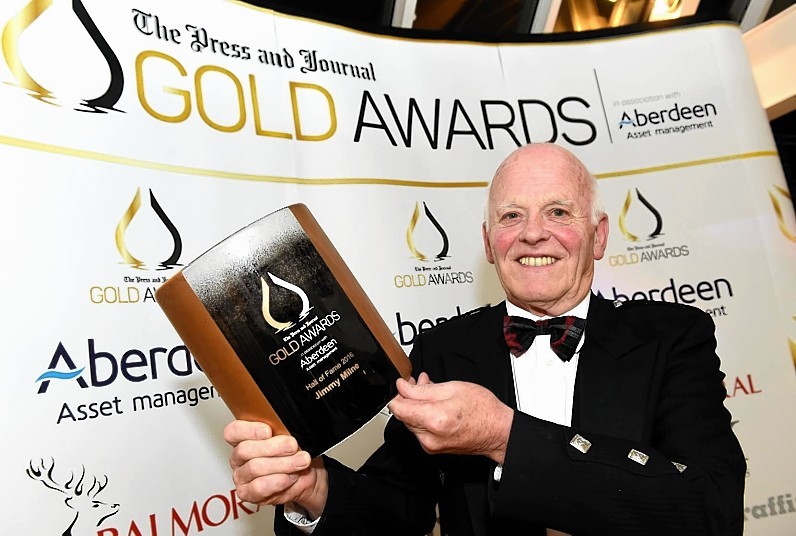 Industry veteran Jim Milne CBE told the North Sea sector not to bury its head in the sand after collecting a lifetime achievement award at the second Press and Journal Gold Awards.
Mr Milne, chairman and managing director of Balmoral Group, was inducted into the industry Hall of Fame at the event, joining last year's winner, petro-economist Professor Alex Kemp.
Mr Milne established Balmoral Group in 1980 with just five employees designing and manufacturing glass reinforced plastic products. Under his guidance, Balmoral has flourished into a firm that employs 600 people in the design and manufacture of solutions for a range of sectors.
After receiving the award, an emotional Mr Milne said: "Never did I think I would win this award. It did not know I had been entered for any awards. In fact, I was specifically told I was not in for anything, so to get this accolade brought tears to my eyes.
"I did not think I deserved it, but to hear people saying I did – well, it's very encouraging. I suppose I have worked long and hard.
"It's nice for me to get this but it's also great for the workforce to see that their boss got the award. It will mean a lot to them, too. I just did not expect it."
Mr Milne also said the Gold Awards were well-timed and played an important part in helping the North Sea industry revive its fortunes.
The industry veteran said: "Things like the Gold Awards are important now more than ever. We've got to celebrate our hard work and the successes the industry and individual companies have had.
"Just because the industry is in the doldrums now, that does not mean we should put our heads in the sand. At times like this, you have to try even harder to innovate and look for new markets. That way, the strong get stronger.
"The event itself has been very good. I love watching other people winning things. It gives me a great feeling because I know how hard they have all worked and we need things to cheer about just now."
Recommended for you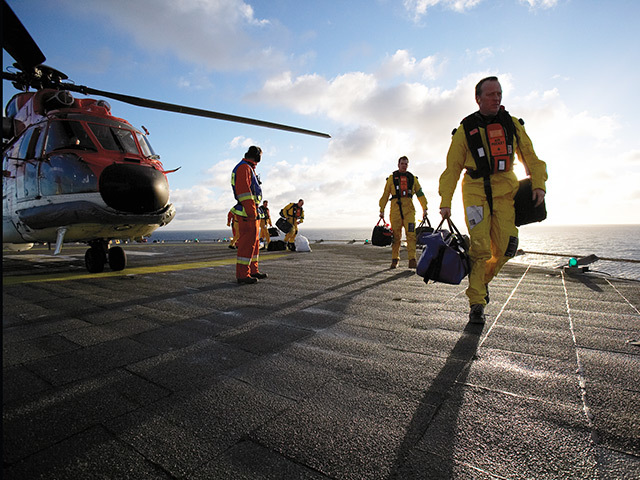 OGUK makes vaccine push after spike in offshore Covid evacuations