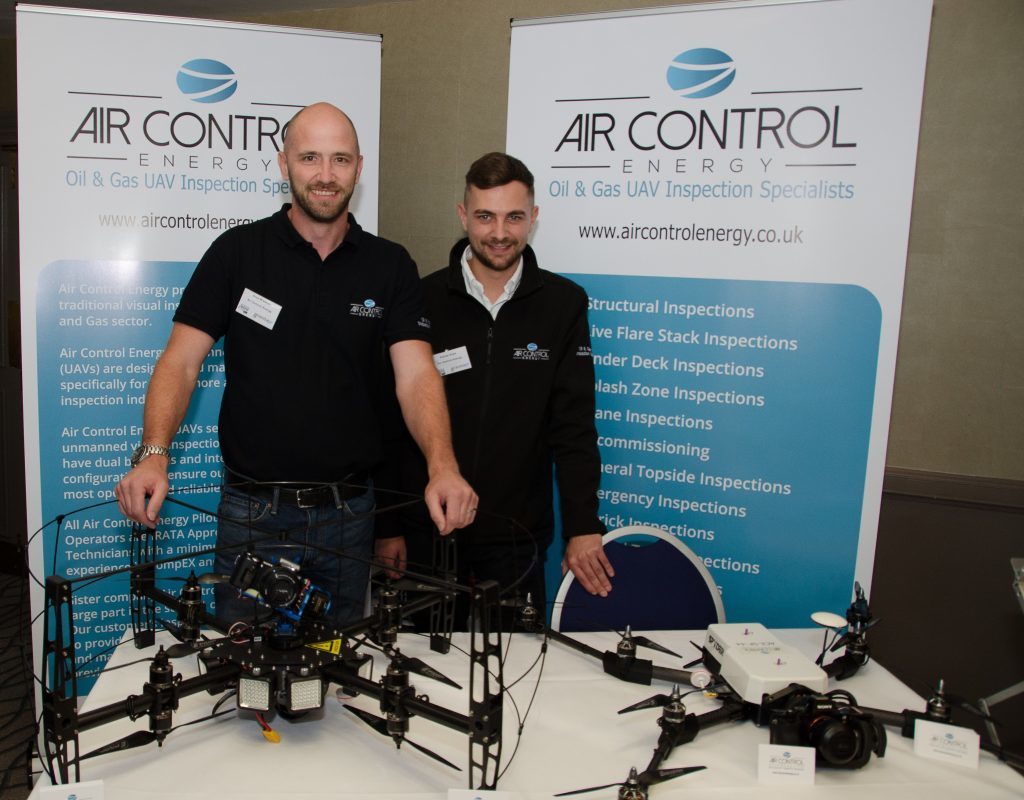 A fledgling north-east firm which uses drones to inspect offshore platforms will exhibit two new pieces of kit at an industry event in the Middle East next week.
Air Control Energy (ACE) will attend the Abu Dhabi International Petroleum Exhibition and Conference (Adipec) as part of a Scottish delegation of about 60 oil and gas service companies.
Dyce-based ACE was incorporated in February and currently has a team of eight trained unmanned aerial vehicle (UAV) pilots.
Offshore inspection work has tended to be carried out by people with the help of ropes and harnesses. The use of drones provides a safer alternative.
ACE managing director Kieran Hope said: "We are genuinely excited about the opportunity to exhibit at our first global exhibition, Adipec, to promote our groundbreaking solutions within the energy community and bridge gaps by bringing oil and gas professionals face-to-face with new technologies and business opportunities.
"We are looking forward to promoting two of our newly designed and manufactured UAVs, which are already being used to benefit clients' operations both on and offshore.
"Given current market conditions, we have received a very positive response with companies across a broad range of sectors in need of cost-effective alternatives for essential inspection work, whilst ensuring safety continues to be of paramount importance."
Recommended for you
X

Nigeria's Senate seeks near completion of oil bill essentials by year-end