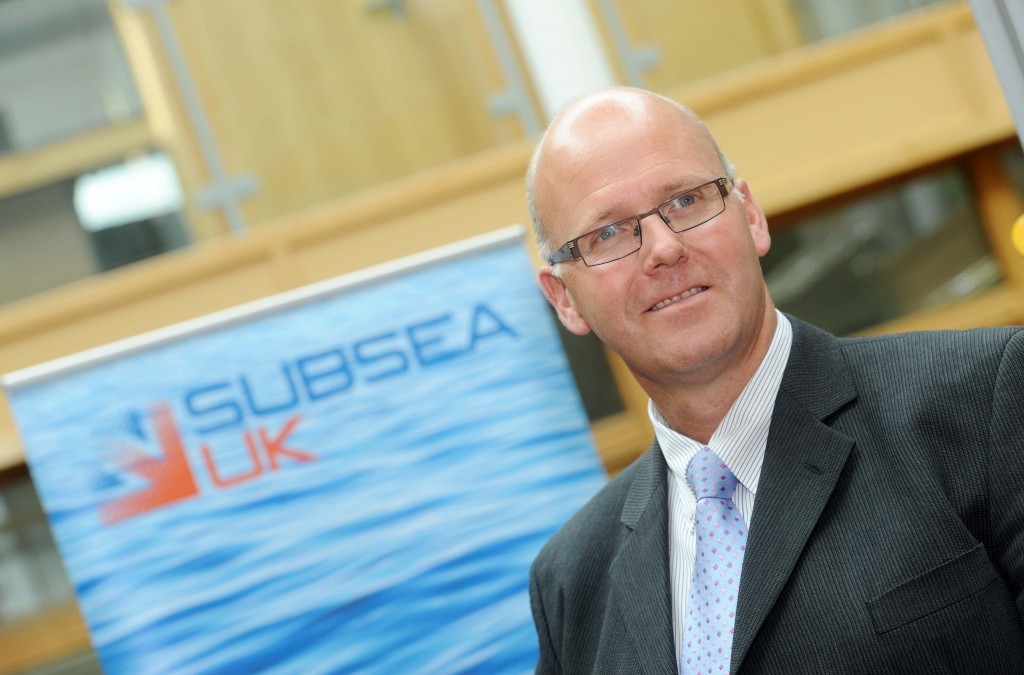 Subsea technology firms will showcase their cost-lowering, efficiency driving products and systems at an event in Aberdeenshire tomorrow.
Companies including AISUS Offshore, Caley Ocean Systems, SECC Oil & Gas, J2 Subsea and Aquatec Group will deliver presentations in hope of attracting new clients.
Their pitches will be heard by a panel of operators and contractors including Apache, Bibby Offshore, Chevron, Nexen and Technip.
It is the second "springboard" event Subsea UK is hosting in partnership with the National Subsea Research Initiative.
The industry body wants to stage them every three months.
The event will take place at Subsea UK's offices in Westhill.
Subsea UK chief executive Neil Gordon said: "The event aims to help connect subsea companies with potential clients, highlighting the products and services currently available to them.
"By bringing the supply chain together with operators and Tier 1 companies, we hope to further encourage the uptake of current, cost-effective technologies which can improve efficiencies and speed up project delivery times."
EastCoast Oil and Gas managing director Richard Knox, who participated in the first springboard event in September, said: "As a speaker, I was allocated seven minutes to present our Subsea Power Hub that we are currently developing
"It was a unique opportunity to come face-to-face with key decision makers in the industry who understand the value of the technologies that were presented to them.
"It was also a great platform to network with other innovative people who were producing useful technologies and explore potential collaboration opportunities."