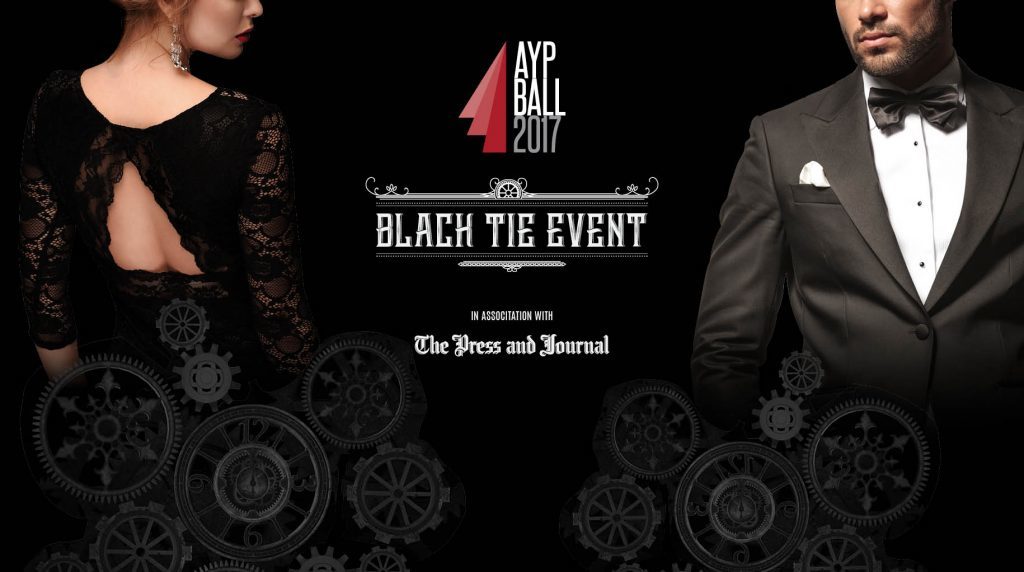 Aberdeen Young Professionals (AYP), the local talent network for young professionals working in and around the city, has announced the launch of its inaugural AYP Ball.
The black-tie event – which will be hosted at Pittodrie Stadium, Aberdeen on Friday the 24th of March 2017 – promises an evening of entertainment, networking and celebrations. Guests will enjoy a two-course dinner from locally-sourced suppliers, along with an inspirational speech from a high-profile business leader and live entertainment.
The night will also include the first-ever 'Mentor Awards' to honour exceptional mentors and mentees on the AYP scheme, which launched earlier this year to connect senior business leaders with young talent in the area.
Ross Jolly, Founder of AYP, says: "We're thrilled to be launching this dedicated platform for young professionals to get together, have fun and celebrate their achievements. From AYP's humble beginnings on LinkedIn with 25 members to now having in excess of 5,000, I'm really proud of what we've been able to achieve. We're delighted to host an event of this calibre and it's a real testament to the group's following."
AYP was established in 2009 to create a platform for young professionals to meet useful contacts in a relaxed and sociable environment. The group holds regular events that offer a unique opportunity to discuss industry issues with senior figures and network with other like-minded individuals.
The event, which is being managed by DC Thomson, will also support the 'Buy North East' campaign. The initiative aims to get local procurement on the business agenda in the region. Catering and refreshments for the ball will be sourced by local providers to demonstrate the group's commitment to the local business community.
The AYP Ball is being sponsored by a range of companies from around the North East of Scotland who understand the importance of encouraging the next generation of talent to flourish in the area.
Ryan Candy, Marketing Coordinator of sponsor Sodexo Prestige Venues & Events, says "We are proud to host the annual AYP Ball here at Pittodrie Stadium and look forward to supporting this progressive organisation which is seamlessly aligned to Sodexo's ethos and focus on developing young talent."
Dave Grant, Managing Director of sponsor Fierce Beer, says, "Fierce Beer is both excited and proud to be a part of this prestigious event which celebrates and showcases the breadth and depth of local talent that we have in the North East."
Jolly adds: "The AYP Ball is all about embracing local suppliers and the community. We're incredibly grateful for their support and want to demonstrate that Aberdeen is still an attractive place to live and work."
To join AYP or find out more about the ball and how to buy tickets visit www.aypgroup.co.uk/. If you are interested in sponsoring the event, please contact dcampbell@dcthomson.co.uk
Recommended for you

AFBE-UK Scotland awards to be held in Aberdeen next month