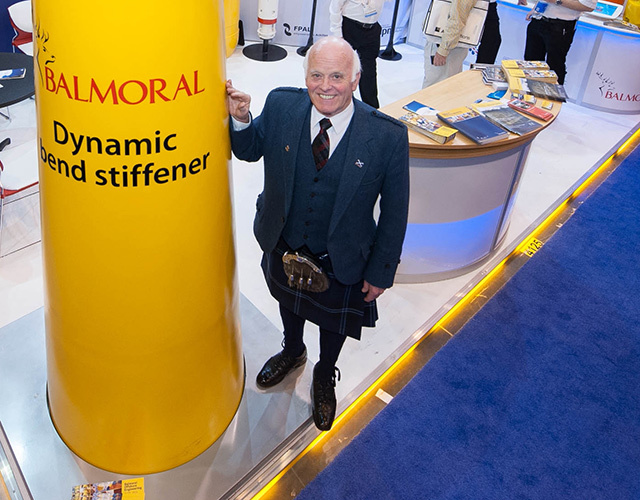 The chairman and managing director of Aberdeen-based Balmoral Group, Jim Milne, is an enthusiastic veteran of the annual pilgrimage to OTC.
Looking forward to this year's event in Houston from May 1-4, he said: "Regardless of recent political events on both sides of the Atlantic business will continue.
"In fact, business may be the only constant that keeps the necessary checks and balances in place.
"This will be my 43rd OTC and I maintain my view that this is the most important industry gathering in the world.
"I would not have committed such a huge resource to the event over the years if we felt we did not get a return on our investment."
He added: "The international nature of the visitors to OTC is highly attractive to companies already or considering exporting.
"However, the exhibition is only part of it. Maximising your time while in Houston is vitally important. Pre-arranged client meetings, presentations, corporate events and networking are all important ingredients of the OTC mix."
Ian Donald, managing director at Westhill-based Enpro Subsea, said: "Events like OTC provide the platform for organisations to showcase their products and services to a wide pool of potential new customers from across the globe, forge new partnerships and identify emerging trends in the industry.
"We are fortunate enough to be speaking at this year's conference and have already seen interest from many people keen to hear about the work we are doing in the North Sea, Gulf of Mexico and Africa."
David Rennie, managing partner of Aberdeen law firm Stronachs, said: "For companies operating in the North Sea and those looking to internationalise, attracting investment from the US remains a key theme – as it was in 2016.
"The potential for European companies to strengthen their position through North American investment is often driven forward through conversations started at OTC.
"Commitments made by the US president may prompt an even more confident outlook from Houston – Mr Trump's claim that he wants to unshackle the energy sector could buoy the global industry and help to lift some of the gloom which has engulfed us for much of the past two years."