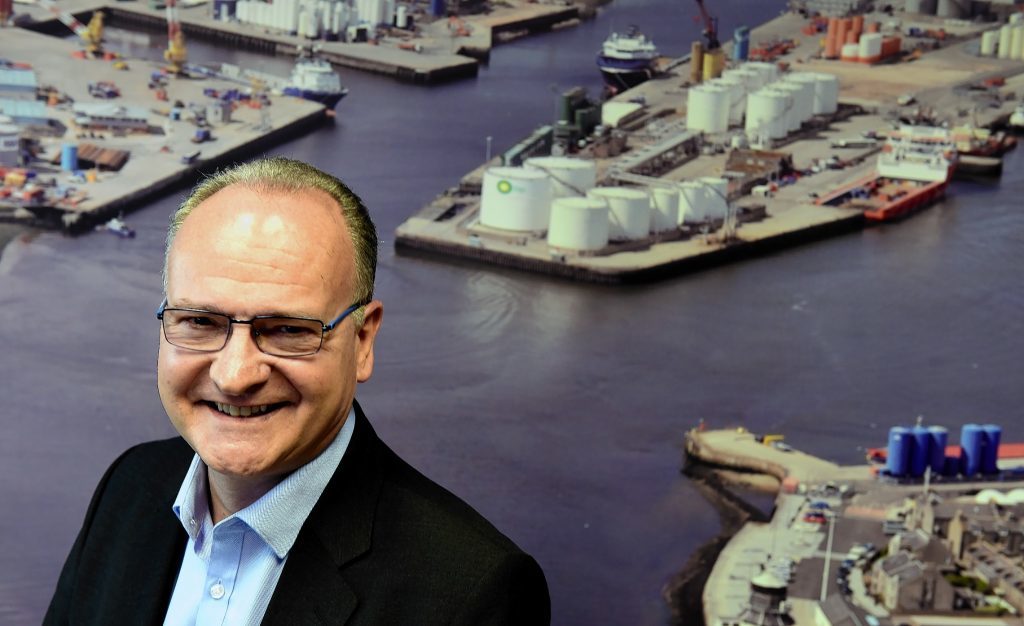 Scottish universities' involvement in oil and gas technology development will ramp up once a few misconceptions are banished, an industry veteran has said.
Willie Reid, director of the Strathclyde Oil and Gas Institute, said many people still underestimated universities' ability to work further up the "value chain".
Mr Reid, who has more than 30 years' experience in oil and gas, also said universities were better at transferring technologies between sectors than many companies understood.
Mr Reid said he could see significant benefits to oil and gas from other industries and that more collaboration could unlock that potential.
But he said awareness of this huge potential was growing and that the downturn had made more companies grasp the importance of innovation.
He wants to see even more cooperation between industry and universities to solve oil and gas's biggest challenges.
"I'm quite excited by what I've seen with universities and how they can take things further up the value chain," Mr Reid said.
"I don't think there's a quick fix but we need to look at where these developments can go in the next two to three years."
He said Strathclyde, which boasts Scotland's largest engineering faculty, had engaged with the Oil and Gas Innovation Centre (Ogic) on a number of projects that were bearing fruit.
Aberdeen-based Ogic paved the way for Hydrasun to team up with Strathclyde, which tested samples of a composite material designed to make well intervention hoses lighter.
The centre also acted as a matchmaker between US firm Blueshift and Strathclyde for the development of an aerogel product used to insulate subsea pipelines.
Mr Reid said Strathclyde was engaging with companies' research directors and chief technology officers to see where universities fit in with their vision.
He also said Strathclyde was keen to work with Aberdeen's universities.
Mr Reid will talk more about universities' potential in his presentation at the fourth annual ITF Technology Showcase at the Aberdeen Exhibition and Conference Centre on March 1.
Recommended for you

North Sea chiefs make plea for 'stability' ahead of crucial windfall tax vote