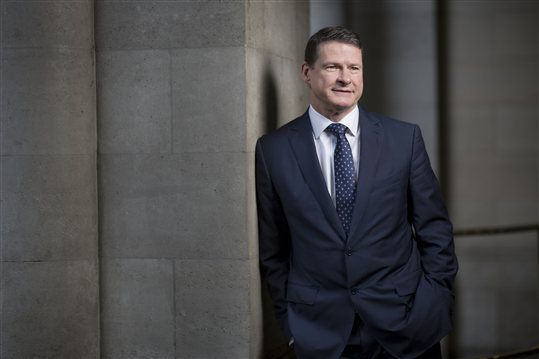 The energy sector has a unique opportunity to build trust in society and connect with the "man on the street", a leading industry figure said.
Steve Holliday, vice president of the Energy Institute (EI), said public trust for government, media and business was very low at present.
But Mr Holliday said there was a positive underlying trend, whereby people believe business can turn the tide.
He said the public is increasingly looking to industry to solve problems and called for business to "stick up for itself".
He said the sector would need leaders who can adopt a more conversational approach and break down barriers alienating them from consumers.
Mr Holliday, a former chief executive of National Grid, said: "There is an opportunity and a necessity for businesses to be led in a different way.
"In the energy industry, there has always been a tendency to say something is complicated rather than making things simple for people."
He said the new approach would help businesses keep up with customers as they become more flexible in the way they use energy, at a time when more small distributors are entering the market.
Mr Holliday also said strong leadership was needed to tackle skills shortages in the energy sector.
He said: "Leaders should make a fundamental difference in business and society. People want to work for organisations with serious values.
"Leaders can inspire young people to go into careers in energy so Aberdeen businesses have the resources they need."
Mr Holliday was speaking ahead of the EI Aberdeen, Highlands and Islands branch Annual Dinner, which will be held later tonight at the Marcliffe Hotel & Spa.
A registered charity, the EI serves society by offering scientifically sound information on energy issues and a neutral platform for debate.
It also supports more than 23,000 individuals working in or studying energy and 200 energy companies worldwide.
Recommended for you

Grant Shapps new energy and net zero secretary as Sunak shuffles pack