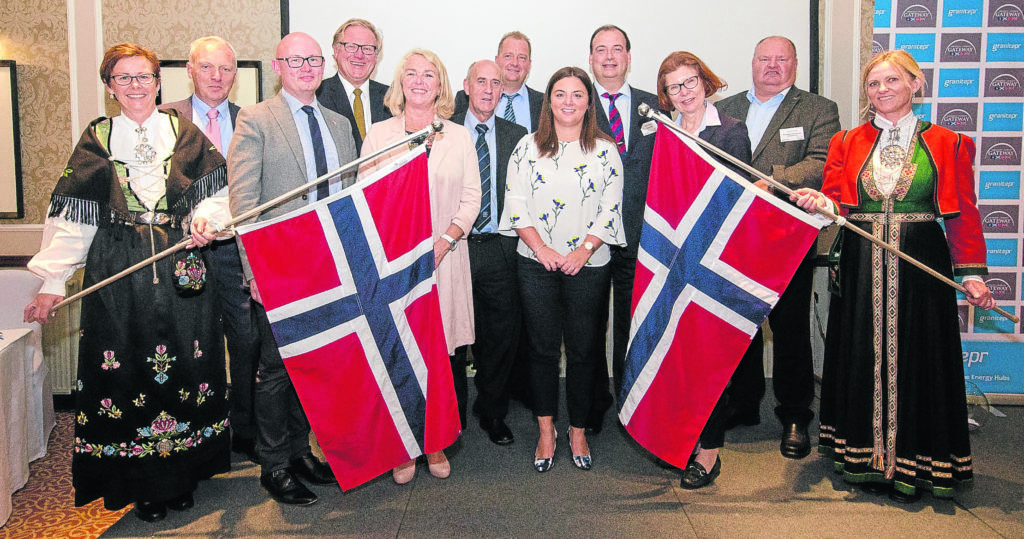 The special links between the north-east of Scotland and Norway will be the focus of a business event when it returns for the fifth year running onWednesday, June 6.
The fifth annual Aberdeen-Norway Gateway will continue the 10th anniversary celebrations of Aberdeen-based Granite PR and will once again be managed by Business Plus Scotland.
The focus of the event will be a lunchtime gathering at the city's Macdonald Norwood Hall Hotel to highlight knowledge sharing and networking opportunities for businesses seeking to establish or grow their presence in their counterpart location.
The showcase regularly attracts a good turnout of delegates representing a broad range of industry sectors and traditionally features an impressive line-up of speakers with experience in doing business on both sides of the North Sea.
In 2017, the keynote speaker was Her Majesty's Ambassador to Norway Sarah Gillett CMG CVO.
Commenting on plans for the June 2018 event, Granite PR founder and managing director and Aberdeen-Norway Gateway creator Brett Jackson said: "The importance of exploring new marketplaces cannot be underestimated in the current business climate and we hope that this event will once again educate and inspire in equal measure.
"Events such as ONS this August and organisations such as the Norwegian-British Chamber of Commerce (of which I am a committee member) play a vital role in sharing knowledge, and we hope that the Aberdeen-Norway Gateway will add positively to this interesting mix of opportunities."
To find out more about Granite PR's Gateway series, visit www.granitepr.co.uk
Recommended for you

Ninth event celebrating Aberdeen's business links to Norway returns to Marcliffe