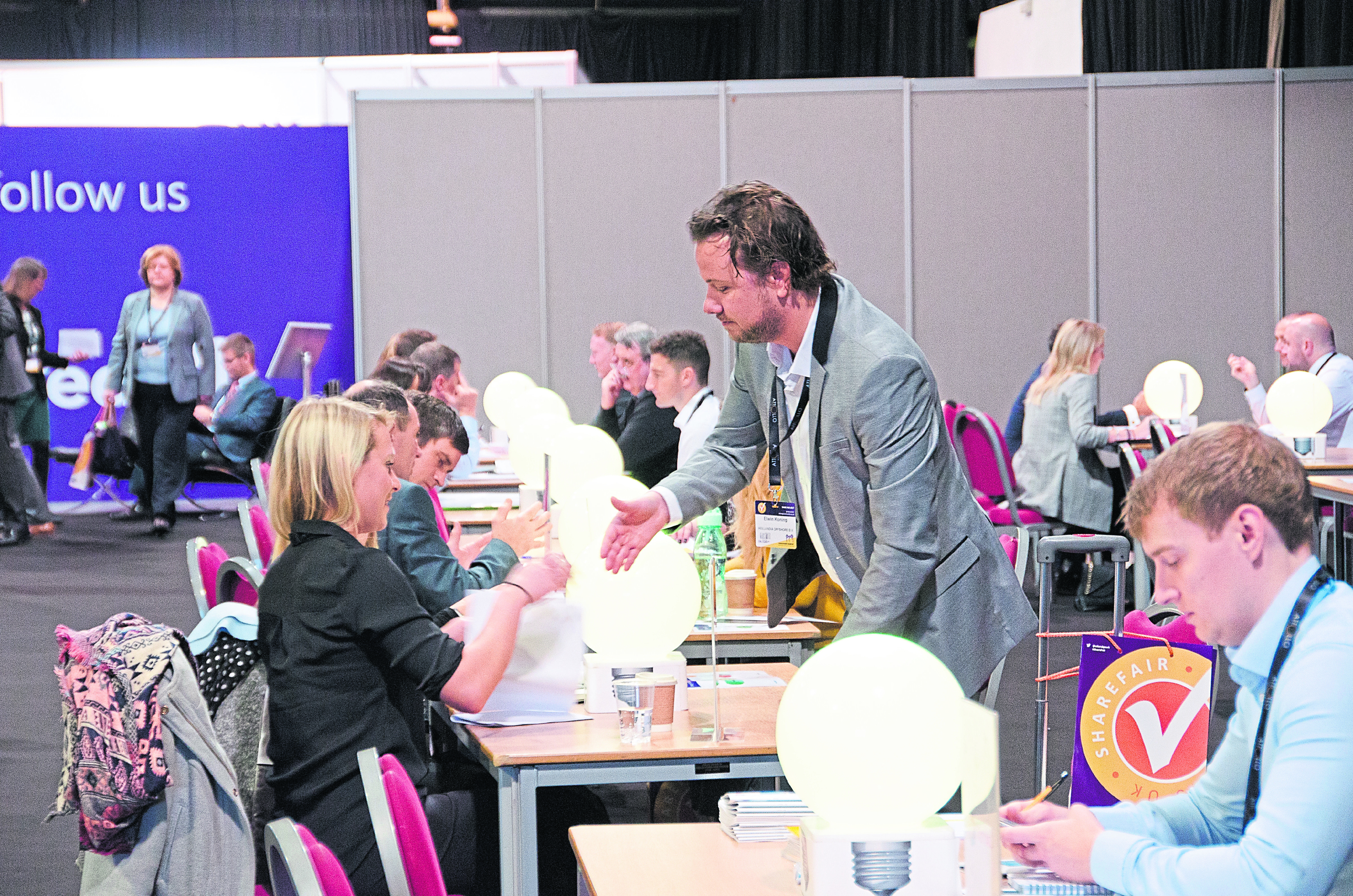 Oil & Gas UK's Share Fair is a major business development event that highlights supply chain opportunities in the UK Continental Shelf.
It's one of my key projects as the trade association's newly-appointed supply chain manager, focused on driving growth.
I've held a series of leadership roles in the UK and internationally; most recently for Maersk Oil& Gas as head of procurement and supply chain in Kazakhstan.
This experience, allied to senior supply chain experience gained globally in other sectors, means I hope to bring a fresh perspective to delivering innovative solutions to meet industry challenges.
While Share Fair is well-established as an event which identifies who is spending what and where, we're ensuring it adapts to changing business conditions.
Investment is slowly returning to the basin and activity levels are starting to rise, creating fresh opportunities across the supply chain.
My aim is to ensure that all those who attend Share Fair get even better value from participating in the event this year.
The priority is to ensure that when Share Fair takes place in Aberdeen's Exhibition and Conference Centre on October 31, it provides everyone with better access and information about "live opportunities".
We're looking at how we can more effectively help both suppliers and potential clients benefit from Share Fair and the increased activity in the industry via early focused engagement, which is key to helping a competitive and competent supply chain develop.
One of the reasons our industry has become more competitive than could have been imagined four years ago is because we've seen a change in mindset and business behaviours.
Operators, contractors and suppliers are increasingly working together to maximise value from the North Sea basin, generating a healthy return.
Share Fair has an important role in making sure we continue to build on that approach. Presentations by major purchasers including operators and contractors are a Share Fair feature.
This year we're evolving to ensure that these will be presented from an operational perspective, highlighting current and forthcoming commercial opportunities in the UKCS, and outlining areas where companies need the specific support and assistance of the supply chain.
We are enhancing our popular one-to-one engagement sessions between purchasing organisations and suppliers.
We're doing this by identifying purchasers' requirements for goods, works and services at the outset of this process.
From there, we will market and match these requirements with the most appropriate potential suppliers, helping ensure that conversations of real value to both parties take place.
By investing more time up front in matching buyers' needs and sellers' capabilities we are confident that the conversations will be higher quality than in the past.
We're moving away from the 'speed-dating' schedule of previous events and are doubling the time for these discussions, where operational and technical personnel can meet with vendors and suppliers of interest.
Bookings for these one-to-one business discussions are always snapped up quickly because participants know they are a highly effective way to gain invaluable access to key decision makers.
Our booking process for these discussions will open in September.
This year, we'll be introducing a new concept to Share Fair which consists of a Dragons' Den style format, in which organisations can pitch their innovative potential solutions to a variety of industry challenges that have been identified by industry leaders.
Earlier this year Oil & Gas UK's Business Outlook revealed that between 12-16 greenfield or major brownfield projects are up for sanction this year, which could lead to development spend of about £5 billion.
Share Fair provides an invaluable chance for delegates to be among the first to hear more detail about these future business opportunities.
Through promoting early engagement, better planning and working collaboratively across the supply chain we'll be on course to helping our industry revitalise exploration, maximise economic recovery from the UKCS or deliver decommissioning cost-effectively.
This will ensure we have a competitive and competent supply chain, operating efficiently and innovatively to deliver the services and technologies required to unlock the full potential of the basin.
Information about participating in Share Fair which takes place in Aberdeen on October 31 is available on the website, oilandgasuksharefair.co.uk.
John McColl is supply chain manager at OGUK
Recommended for you
X

Households overpaying on energy bills by £4bn a year