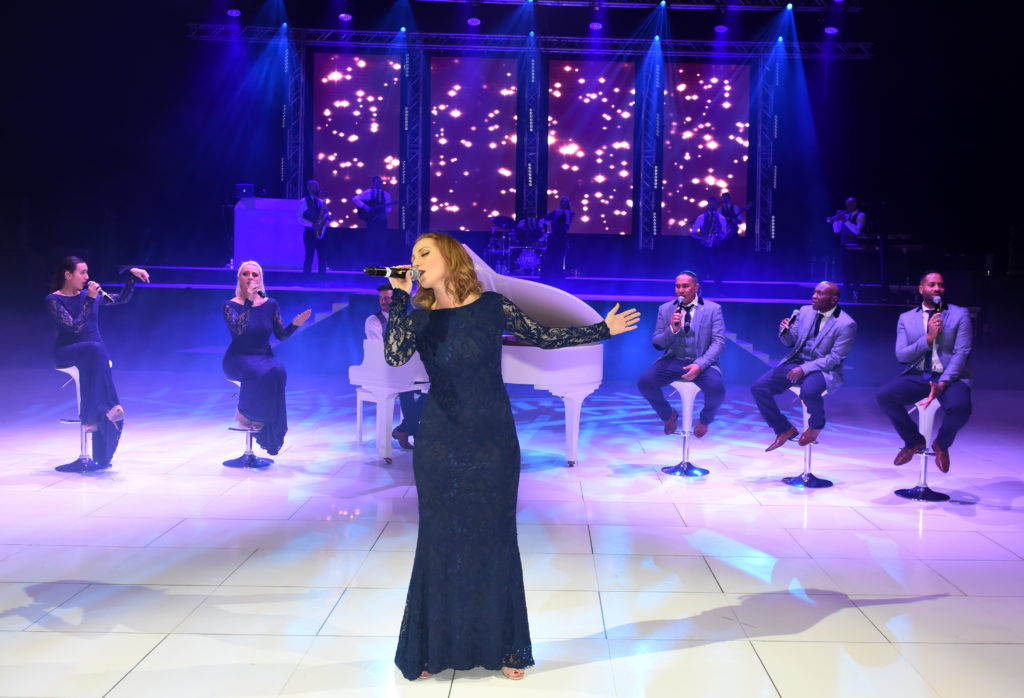 The glitterati of the oil and gas industry were treated to a spellbinding evening of food, drinks, music and dancing at The Press and Journal Energy Snow Ball on Saturday.
An exclusive winter wonderland at the Aberdeen Exhibition and Conference Centre (AECC) BHGE Arena was the magical setting for one of the highlights of the energy sector's social calendar.
Much more than a fantastic Christmas night out, the Snow Ball is a way to recognise and celebrate the hard work being done in the oil and gas industry, and is a superb networking opportunity.
The sparkling event perfectly encapsulated the renewed feeling of optimism which is spreading through the energy sector.
After last year's event was held in a captivating glass marquee in the quadrangle at Marischal College, the surprise-packed social gathering made a triumphant return to the AECC.
And what a way to bid farewell to the building which has hosted many a fun and glamorous event before a new £333 million venue, The Event Complex Aberdeen, opens next year.
The event kicked off in dramatic fashion, with the drop of a giant curtain revealing the breathtaking setting for the evening, complete with a stage and illuminated dance floor.
Guests swayed and boogied to the greatest hits of 1980s chart-toppers Martin Fry / ABC, who provided the night's main entertainment.
Club Live, a musical act which has performed with artists such as Jay-Z, Ed Sheeran and Aretha Franklin, returned to wow the audience and show why their reputation is burgeoning.
The evening's charity partner was Veterans With Dogs, which was founded to train fully accredited assistance dogs to help mitigate the symptoms of mental health difficulties for veterans and active duty service members.
Money was raised through a silent auction, which featured amazing prizes including once-in-a-lifetime trips to a South African safari park and the Monaco Grand Prix.
Snow Ball was proudly held in association with long-time sponsor CHC Helicopter, as well as Balmoral Group, Apache, Expro, Mattioli Woods and ITC Hydraulic Services, among others.
Acting as host for the evening, Press and Journal editor Richard Neville got the ball rolling with his opening address.
Mr Neville said: "Tonight is going to be a very special occasion and as it is December 1, we can officially call it a Christmas party. So Merry Christmas to you all.
"It is traditional at this time of year to look back on the last 12 months, to celebrate success and toast all the hard work that has been done by you and your teams.
"I hope you do celebrate tonight, as any achievement in the last 12 months is worth a toast."
CHC's regional director Mark Abbey said: "I'm delighted that CHC was able to support the Energy Snow Ball for a fourth year.
"Thank you to everyone who contributed to our chosen charity, Veterans With Dogs."